And! Andre Royo (Bubbles) from The Wire-- the most weight I've ever seen on the guy (he plays a junkie on The Wire, and he really looks and acts the part).
This was probably the best episode of Law & Order Criminal Intent ever. It dealt with snitching, the corrupt NYPD, and hip-hop. Pretty awesome to have such an all-star cast (well, in my terms, anyway).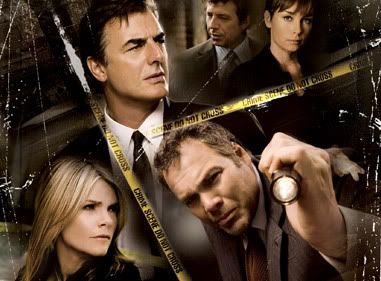 Fab Five Freddy played a hip-hop legend who was trying to make NYC neighborhoods safer, and make people less afraid of the police. He gets shot, Sticky Fingaz is an undercover cop and the only talking (he's tricky, too) witness. Andre Royo plays a thug who turns out to be a patsy who only drove the shooters to the crime scene.
Here's Andre Royo without all that crap on his face.