Writing can be scary. To be a good writer, one should completely honest with oneself and not hold back or falsify anything. Just tell the story like it happened. The truth is usually a lot more interesting than fiction, anyway-- and if you've had enough diverse life experiences you won't ever feel the need to lie in your work, except for the occasional name-change (to protect the innocent and the very guilty). So what's my problem?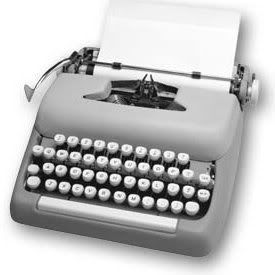 There are some things that plague me and I wish I could write about them, but I'm too afraid. I'm afraid to put those thoughts on paper because that would mean admitting that they are real. I know what happened and I remember everything in great detail, but to give life to stories that I've been trying to forget is very intimidating to me. Sure, it could be therapeutic to uncork those memories, and perhaps writing them down will make whatever problems I think exist seem like not such a big deal, but it still freaks me out.
One other thing I'm worried about in exposing myself in my writing is the would-be audience's reaction to my truthfulness-- what will they think of me? I don't want to put myself out there, so to speak, only to be a laughing-stock embarrassment or (even worse) have the people I know think less of me. That's what really gets me. This is all speculation, though, and my embarrassment is dependent upon my writing getting published and people actually reading it-- so what do I really have to fear?
It's funny how life's biggest hurdles are usually self-induced. All I have to do is get over myself.