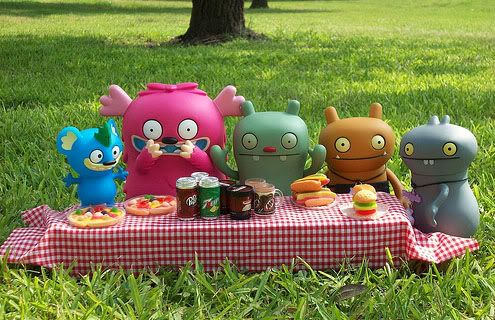 Don't you just HATE it when someone feeds you misinformation as truth? And then you go around unwittingly spewing falsities because you didn't take the time to do some FACT-Checking?! This just happened to me. Let me explain:
I'm going to take you back to 10th grade Spanish class. Our regular teacher, Señor Comb-over, was out of the classroom taking a break while our student teacher taught a lesson. We were learning new vocabulary words-- things you can do outside. The word "picnic" came up (Spanish translation: "picnic") and the student teacher twisted her face. "I hate this word." Of course, we all wanted to know why. What's wrong with a picnic, anyway?
"This word is racist against black people," she explained. "The word 'picnic' comes from the days of American slavery. Rich white families would enjoy an outdoor lunch while 'picking' a 'nic' to hang." We were all horrified. How on earth could this seemingly harmless word have so much negativity and hatred embedded in it? I must admit, this new knowledge didn't keep me from saying the word picnic, but I did think of what the student teacher said that day every time I said it.
Fast forward to the present: I just told someone that the word "picnic" has racist roots. Wanting some proof to back me up I did an internet search. I came across this
Cracked.com article
which lists nine racist words people use everyday, like "vandal" and "hooligan." "Picnic" tops off the list, but only as a joke. Cracked links to a Snopes.com article that disproves this myth which apparently came from a chain e-mail back in 1999.
I don't remember the student teacher's name, but if I did I would call her out on it today-- the same way I'm calling myself out right now in this post. This all just goes to show you that you should ALWAYS check facts, whether or not they seem dubious, so you can avoid looking like an ass. Like me.