Henry Darger (1892-1973) American outsider artist.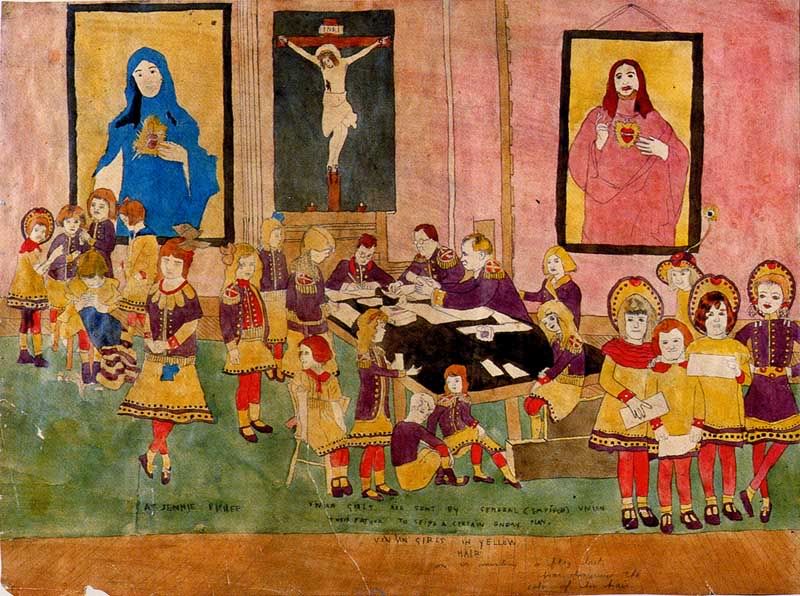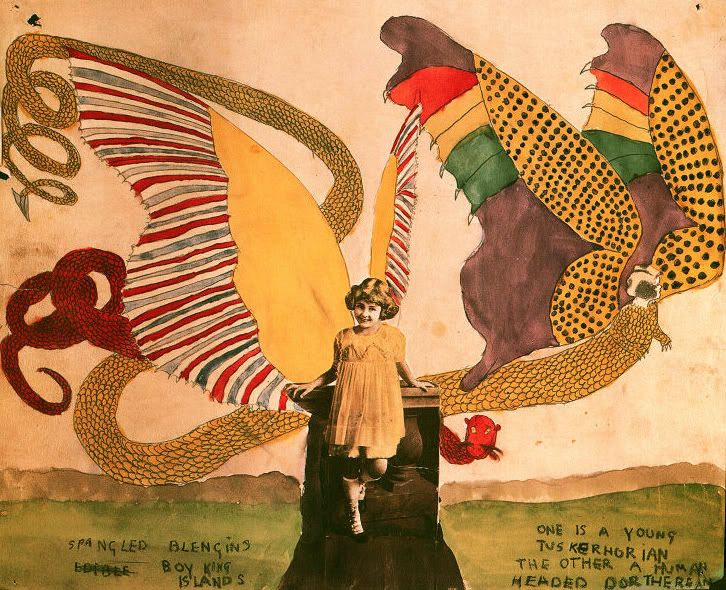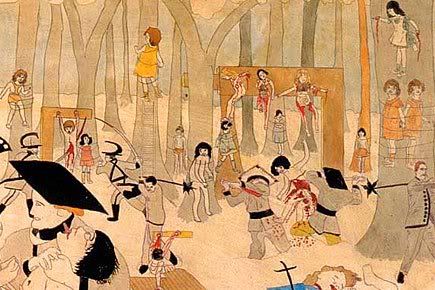 Darger never showed anyone his work while he was living. His major work,
The Story of the Vivian Girls, in What is known as the Realms of the Unreal
, was discovered in his apartment by neighbors after his death. I find his art moving, albeit a little disturbing, and was inspired to get a tattoo based on his work. I like to think of the two little girls in the foreground as me and my sister.
Tattoo by David McCall.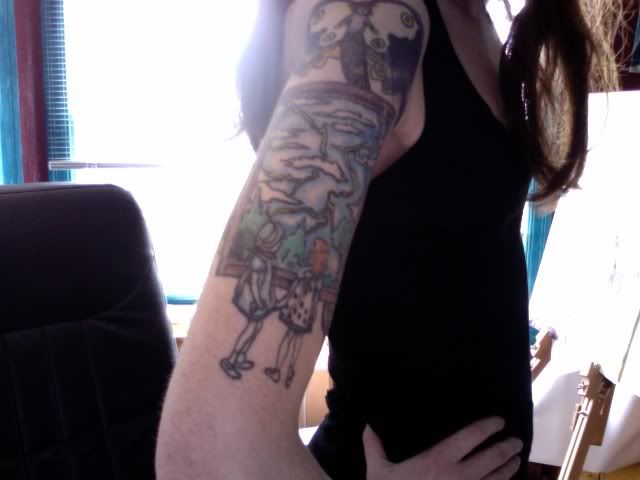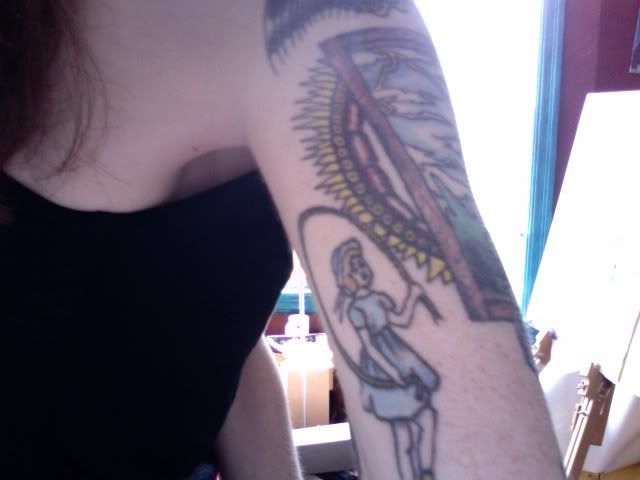 Diane Arbus (1923-1971) American photographer.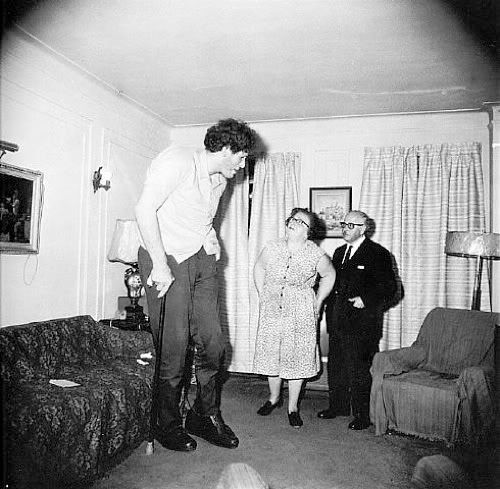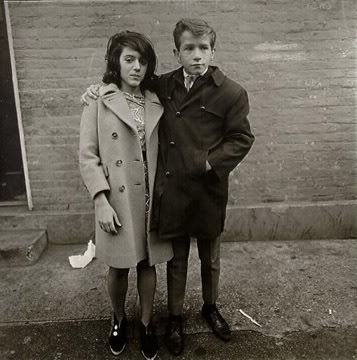 Earl Cunningham (1893-1977) American folk artist.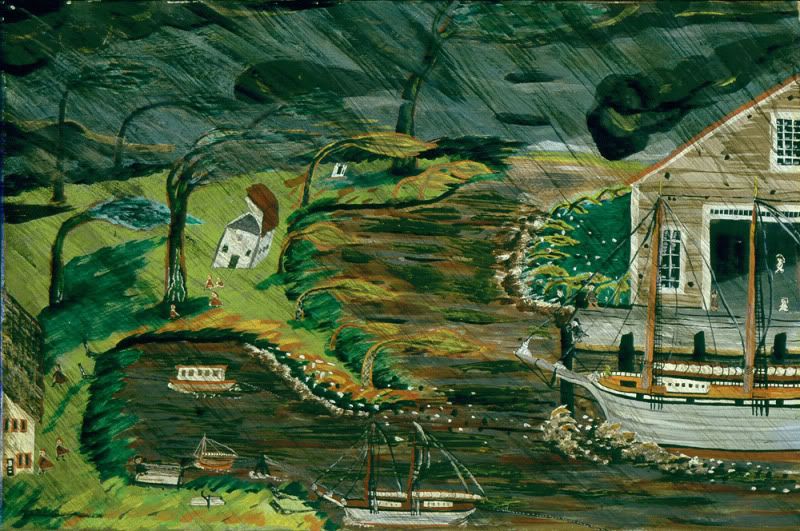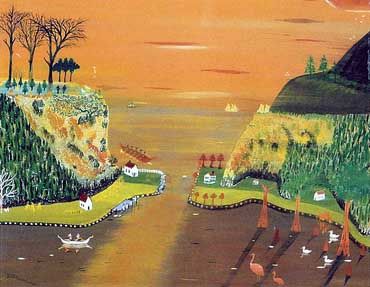 Kurt Wolfgang (still alive) American comic artist.