I was asked this by someone who came across my blog, and with that being the title it is a legitimate question. If you look back at the earlier postings on this blog, I wrote a word that rhymes with "hideous," hinting that it is "insidious." Okay, cool, so what does that have to do with anything? Well, when I first started this blog I wanted a snappy and clever title and, really, what is more clever than slapping an esoteric reference on something? And that's what it is, a lame, elitist title for what was once a lame, elitist blog. Now that I have people actually reading this thing, and others finding it on the internet, I'm thinking it's time for a positive change. Time for a relevant blog title.
So now I'm sitting at my desk at a quarter to eleven at night trying to think of a name for my blog that makes sense and is attractive to readers. Why would I want to make anyone feel isolated at first glance of my page? That's not sexy. How about "Confessions of a Daywalker," or is that corny, too? An ideal title should give the reader an idea of who I am as a writer and what they can expect if they choose to read my blog. I think it can also have a bit of humor in the title, but not some stupid shout-out to a band that people stopped listening to ten years ago. How about "Ginger, snap!" or something like that? Oh, I know: "Cynical, neurotic sh*t-talker." That about sums it up.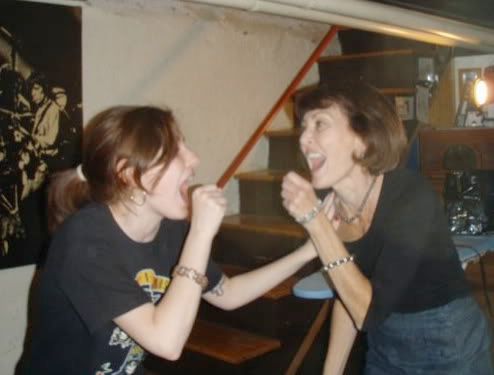 I'll tell you what, I'm going to think about all of this overnight and let it marinate and hopefully I'll have some better ideas tomorrow. I will also gladly accept suggestions for a better blog title. I want a title that will not only depict my badass-side, but also my love of literature. This'll take some work.