I drew a picture today! Drawing on the computer is kind of difficult, but it takes me back to the days when I'd spend hours creating masterpieces on KidPix, a kid-friendly software for drawing and painting on Macintosh.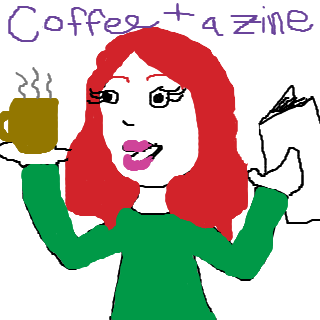 So here it is, in anticipation of my zine, BE ABOUT IT, I drew a picture of a random redhead drinking coffee and reading a zine. What could be better on a Saturday? Thanks to the
alabaster cow
for letting me link up my drawing on her page.