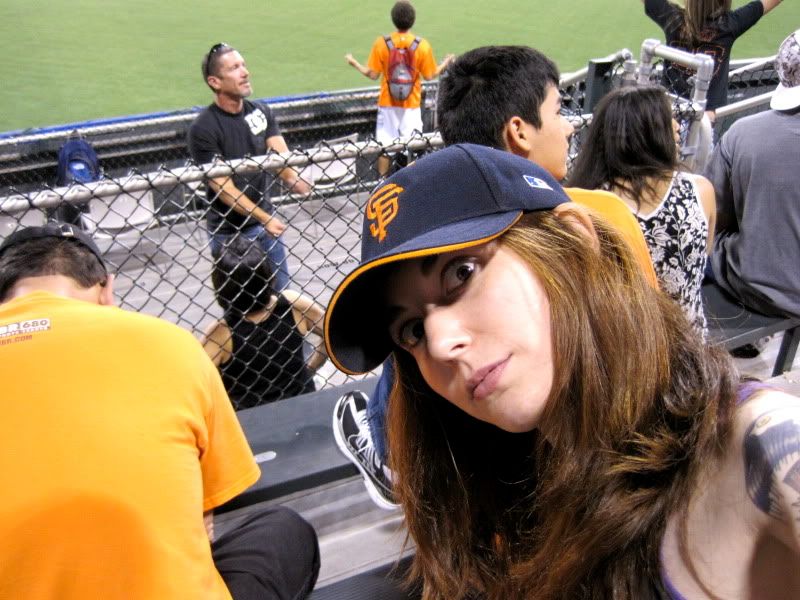 I went to a
San Francisco Giants
game last night and it was awesome! Despite the fact that I overdosed on garlic fries (my stomach was not happy with me afterward) it was a blast-- we had great seats, it was an exciting game, and I was with cool peeps. My friend, Rebekah, is a diehard Giants fan and buys a slew of tickets every year, and she was nice enough to invite me to last night's game as her guest.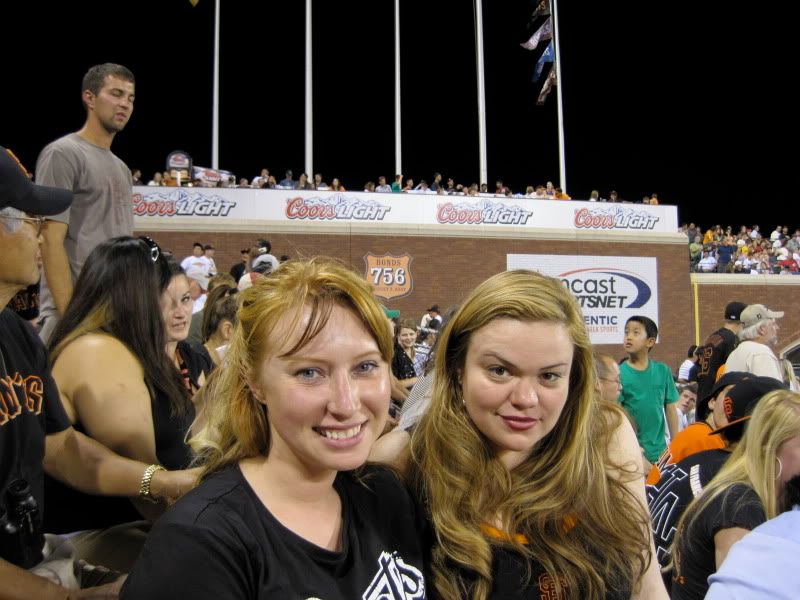 Rebekah on the right and Jaime on the left.
We had a lot of fun taunting the fielders from the
Red Sox
Cincinnati Reds (whatever, I'm a PHILLIES GIRL!!), cheering along with the crowd: "What's the matter with Stu-ubbs? HE'S A BUM!" haha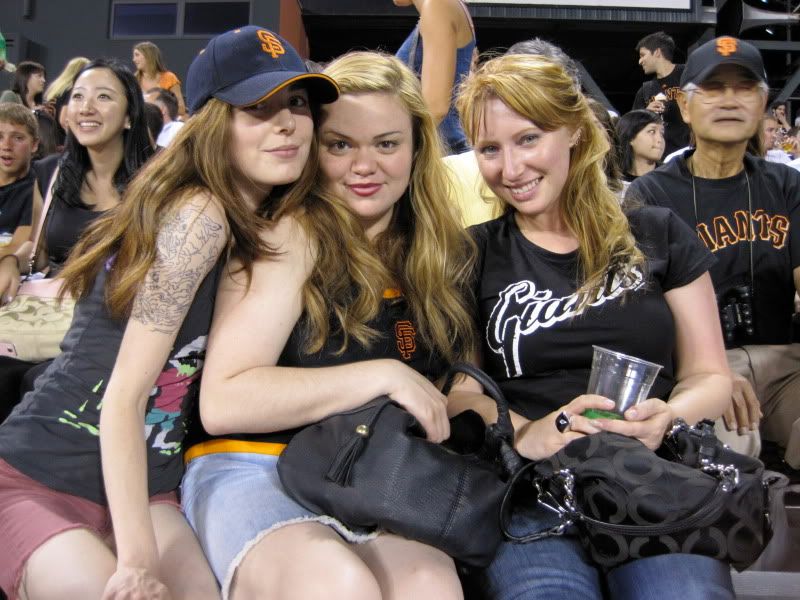 The guy in front of us asked if the three of us were sisters! We all do look a little ginger here.
We left during the seventh inning (I don't think I've ever stayed for the entire duration of a game), but not before the man sitting in front of us caught a homerun ball-- it was a Giants homerun ball, of course. Someone earlier in the game caught a ball hit by the other team, which was promptly thrown back onto the field. You gotta love sports fans!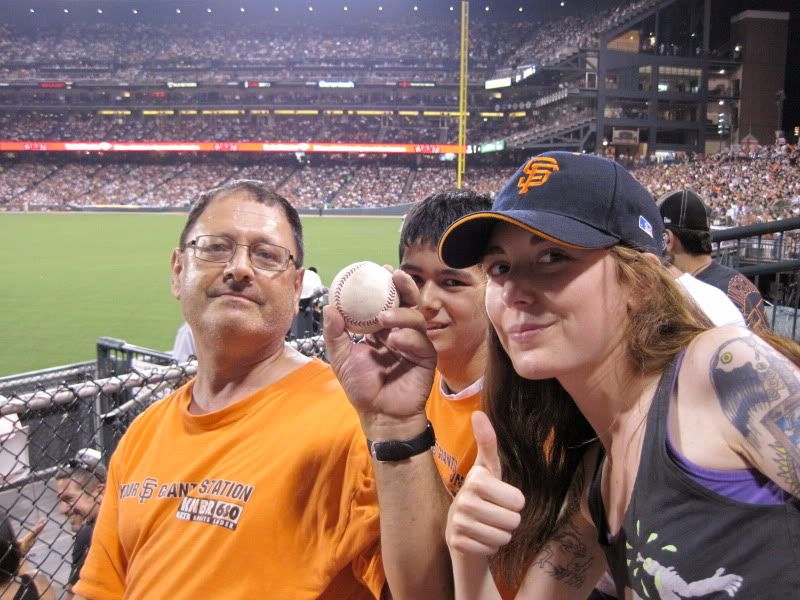 Here I am posing with the homerun ball and the man who caught it, and the large bruise on his hand that formed after catching the ball. It sure traveled a long way!
For today's installation of 30 Tweets to 30 Peeps I'm supposed to address
someone I wish would forgive me
. Um? I don't think I know anyone like that... I don't want to skip Day 13 of the
challenge
, so I guess I'll either make something up or make a joke out of it. Here goes:
@PC4Lyfe: Listen, I'm sorry I offended you for whatever reason. You should learn how to laugh more. Forgive me when you're ready, I'm not in a rush.
Haha, that was a total mockery of the challenge, but it's funny and makes sense. It's not addressed to any real person, just people who take everything wayyy too seriously. Life is a lot of fun. Enjoy it!
And to cap off this ridiculous blog post (can you tell it's filler?), I would like you to listen to this song that I heard over the weekend. The lyrics are super stupid, but I love the beat. Reminds me of early 90s dance music-- it takes me back to the days when Q102 in Philly was obsessed with club music, and so was everyone else. Check this song out. It's by a group from the Bay Area called Far East Movement. I hope you like it.
UPDATE: I CANNOT, for the life of me, get this song out of my head!
Sippin sizzurp in my ride, in my ride like 3-6 [Mafia], now I'm feelin so fly like a G-6...
It's so addicting, and the only way I know to get a song out of my head is to listen to it a bunch of times until I'm sick of it. I guess I know what I'll be doing the rest of the day!
I wonder if the group would let me interview them. Now that would be something!