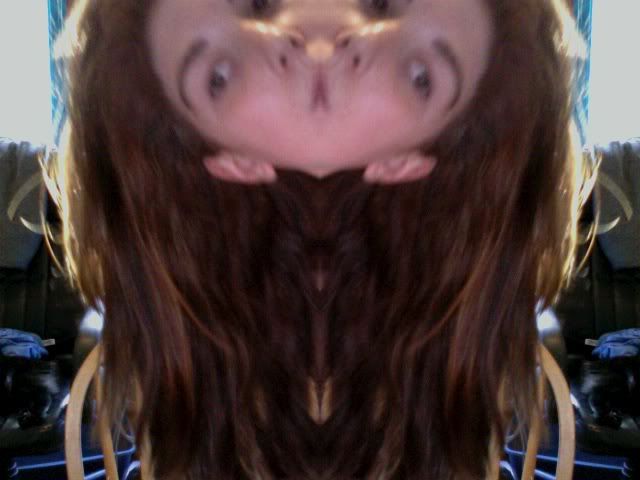 ... because I'm bored and because I have some new things to show off! I recently have started clearing up my office, organizing my stuff and sprucing it up so it's a cheerier place to hang out. It is where I spend my days, after all.
Awww... isn't this adorable? I have a framed photo of me and Ben on my desk:
My bulletin board! I've been wanting one of these things for a long time, and now I have one in my office! This is exciting for me because I love hanging up pretty things and now I have a centralized place for doing just that.
Go ahead, call me a nerd!
I also got some sweet new t-shirts recently. The first one is by
Secret Lovers
and says "jawn" (a Philly slang word that means "thing") in the style of the Love statue near City Hall in Philadelphia. Check it out!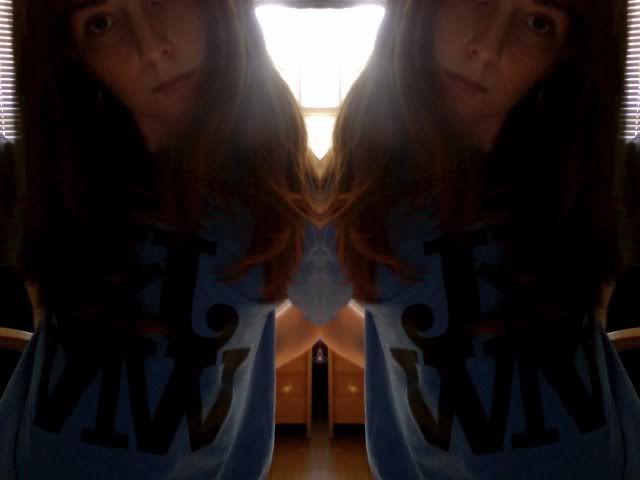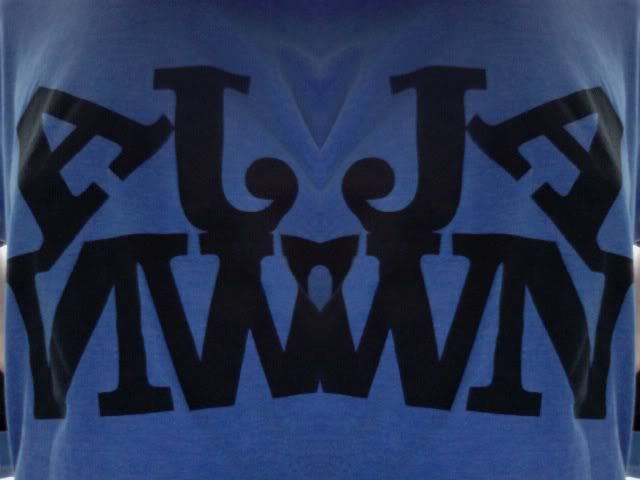 The other shirt is by
Gangs of San Francisco
and says "Butchers Est. 1868 Hunter's Point."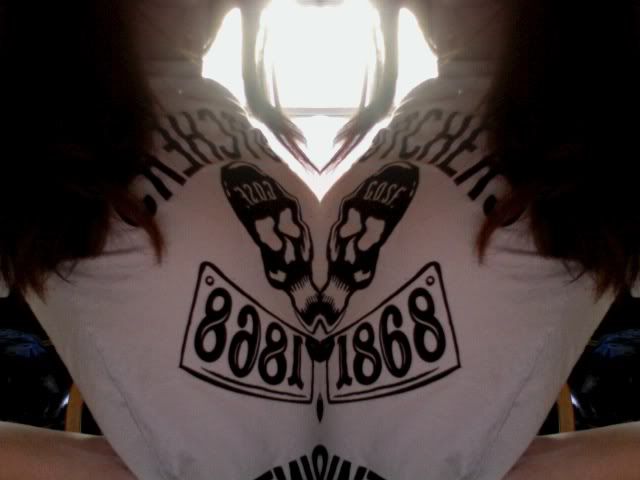 They have a whole assortment of t-shirts on the site, all based on San Francisco neighborhoods and the classic gangs that roamed those parts.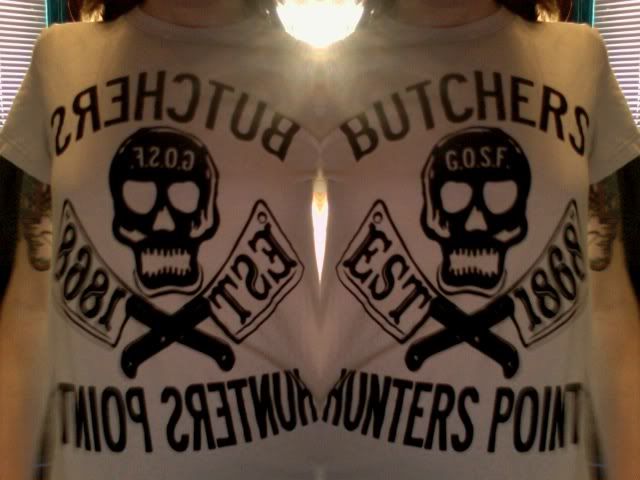 I also bought a shirt for Ben from the site for Jewish New Year (it's tradition to buy new clothes on the day), his reads "Devil's Acre, Barbary Coast" with a picture of a antique-looking demon holding a pitchfork.