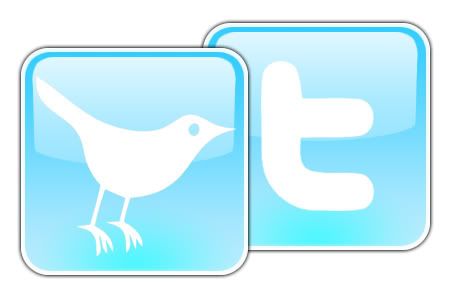 When I first started Twitter this year I was a bit lost, I have to admit. I just started posting random stuff and got really happy with the "@" function. I sent a bunch of tweets to my friend Cyn (@Cynderblock), who was quick to tell me that I was using it incorrectly.
I thank her for that. There are rules to using the site, it seems, and if you don't follow the proper tweet etiquette, or twitiquette, then you're gonna suffer the repercussions, i.e. lose followers and become a pox on the internet. Once you've been marked, no one's gonna want to touch you.
One thing I was warned of was not to conduct a conversation through tweets and instead send it in a direct message. It's not nice to spam up your followers' feed by posting a tweet every two minutes that is only intended for one specific person. That's just rude. Besides, only the arrogant and narcissistic believe that everyone wants to eavesdrop in on them.
With that in mind, it's also probably not a good idea to post tweet after tweet after tweet unless something very important is going on. If you're posting 20 tweets per minute and they're all about what you're eating for lunch, you have to know that's going to annoy someone out there-- unless you're a food blogger and tweeting about your lunch is your job.
I realized today that I have committed a twitiquette faux pas when I read
this dude's blog
on a common annoyance among Twitter users-- the "thanks for following me" note.
Yup, I even sent one today to a nice lady on Twitter who followed me back after I had added her to my list. I didn't think there was anything wrong with acknowledging someone's interest in following your day-to-day tweets, but apparently it pisses people off. And here I was just thinking I was being polite.
While we on the subject of annoyances, one thing that bugs me is getting dissed by someone after you have either responded to their question or sent them a direct inquiry.
I understand that I'm just starting out on Twitter, and on the blogosphere in general, and may not have as much "cyber clout" as some folks, but I'm not a spambot and my efforts are sincere.
I probably shouldn't have waited so long to get into this game, but I'm here now, I'm ready for action and I promise to entertain and to engage-- isn't that the whole point of broadcasting your 140-character bits of wisdom to the world? For feedback, dialogue? I dunno.
I just don't want to be like the fail whale.