It's here! It's done! My zine, BE ABOUT IT!, is ready for you to take home!!!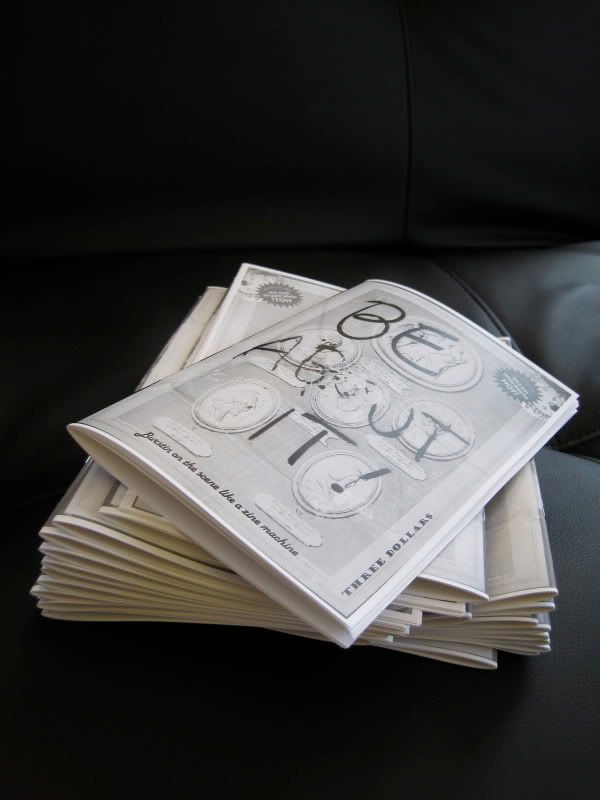 Please leave me a comment or send me an email if you would like a copy for yourself. I only have 75 of these babies printed, so supplies are limited! The zine is only three dollars
This is the zine that I put together, and it features a selection of poems (including a handful by yours truly!), humor pieces, illustrations, and other odds and ends. The launch party is this Friday!!