We just got back from Los Angeles a few days ago and it feels so good to return to the Bay Area. I really love it here and even though I haven't lived here for that long, I have to say that it feels like home. Even when I'm getting off the plane coming back from visiting family in Philly, I let out a sigh of relief as I take in that first breath of Bay Area air. It's different here, there's a good vibe. Los Angeles was fun, but I wouldn't want to live there.
Our insane road rage experience said it all: Ben and I were on the freeway driving to a breakfast spot, following his cousin's car who was just ahead of us. There was a lot of traffic and just as we were cursing the choice of coming on the freeway a man in another car tried to cut us off. Because we were following his cousin we didn't let the guy in, which didn't seem like a big deal. After my window was pelted by pennies and nickels we realized we were dealing with a true hothead: the guy who tried to
cut in front of us
was now flipping us off, screaming, and projecting pieces of metal at us. Only on the Los Angeles freeway. He's lucky we weren't road ragers, too, or packing heat. We wrote down his plate number. People are stupid.
Because it was a business trip, primarily, we didn't do too many touristy things. We did get to do a little exploration when weren't rushing from meeting to meeting. My cousin Chuck works at a talent agency in Hollywood so we met up with him for lunch one day, and later we met up with my friend Jon who is a producer on Swamp People. I was happy that I got to see some friendly faces while we were there. Check out my photos!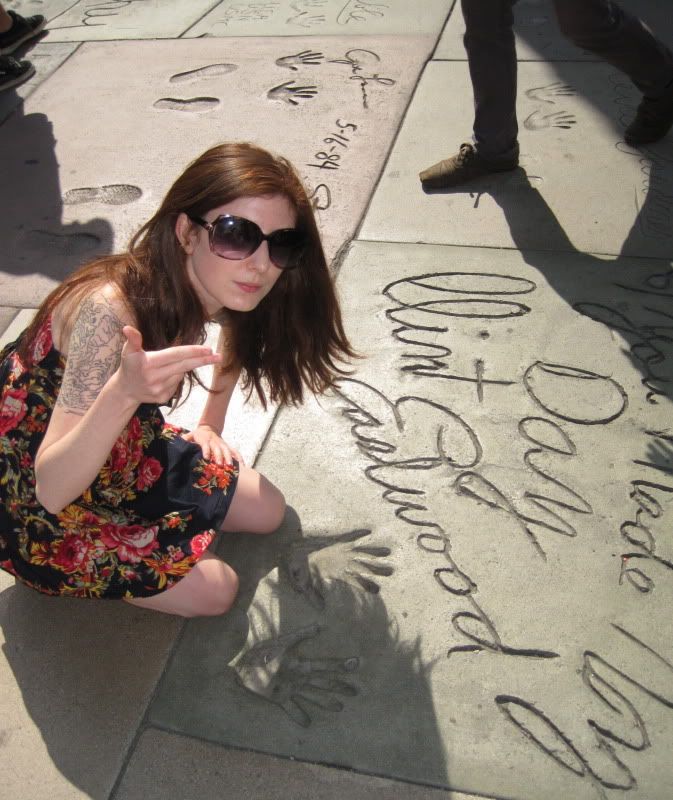 "Go ahead, make my day."
Charlie Chaplin!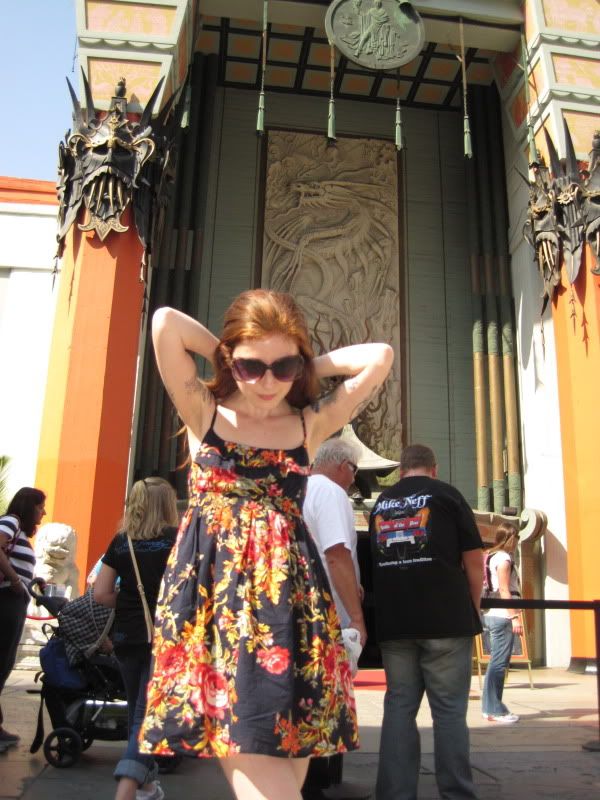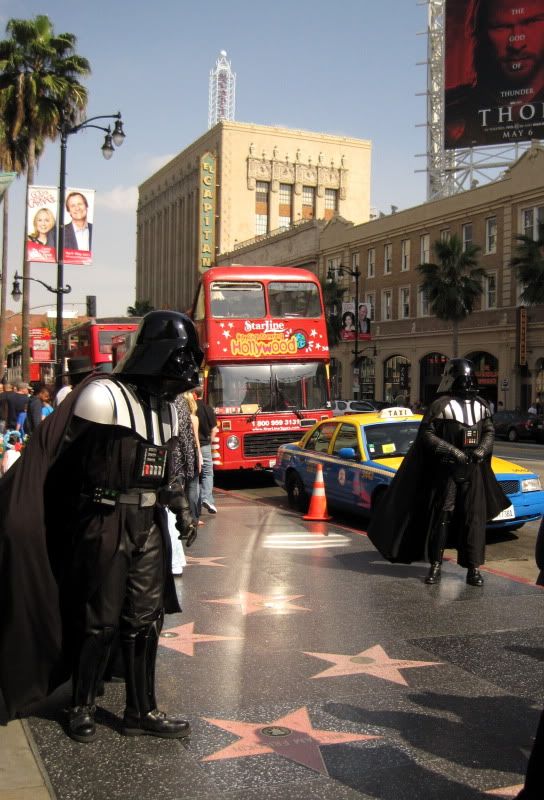 Double Darth!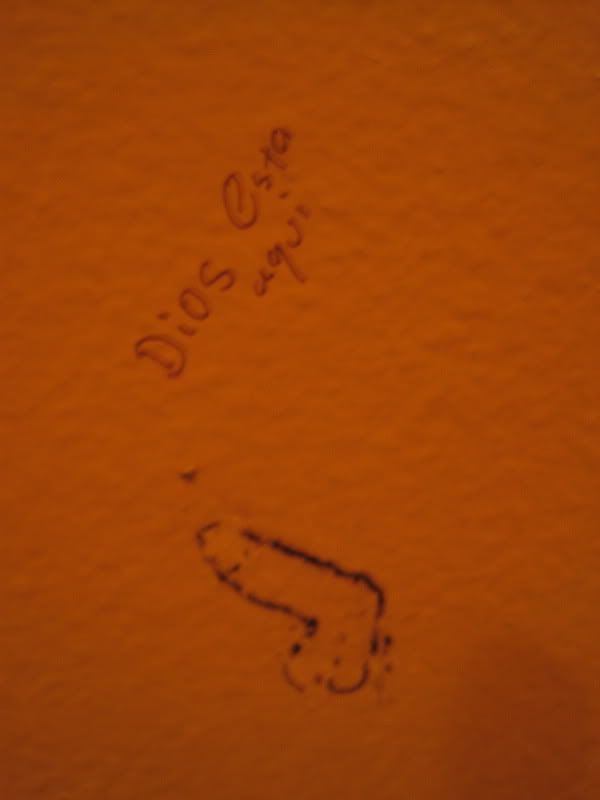 "Dios esta aqui" means god is here. Taken in a thrift store bathroom.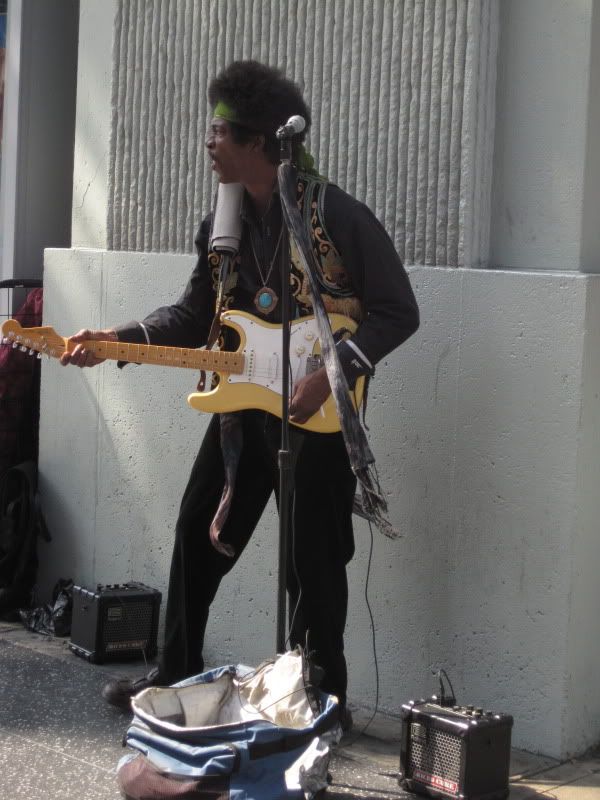 "Excuse me while I kiss the sky..."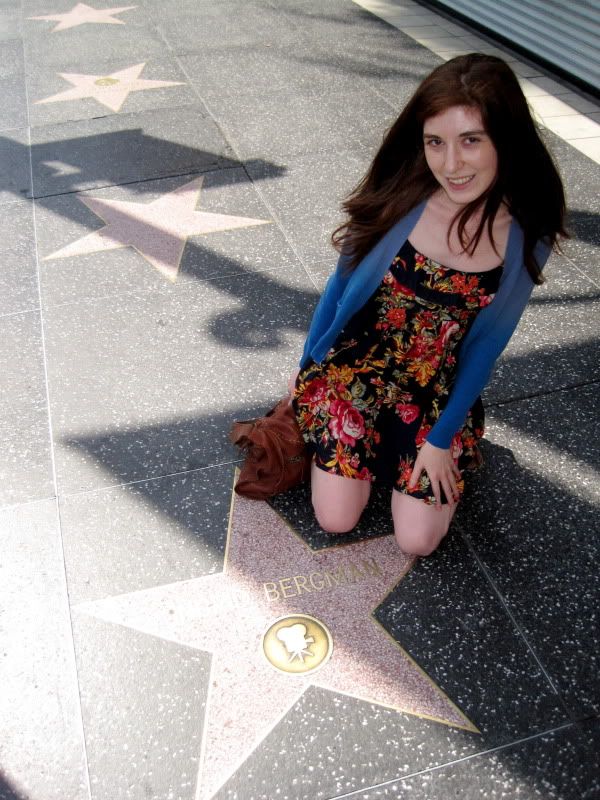 Ms. Ingrid Bergman, you were so gorgeous.
Gaslight
is one of my favorite movies.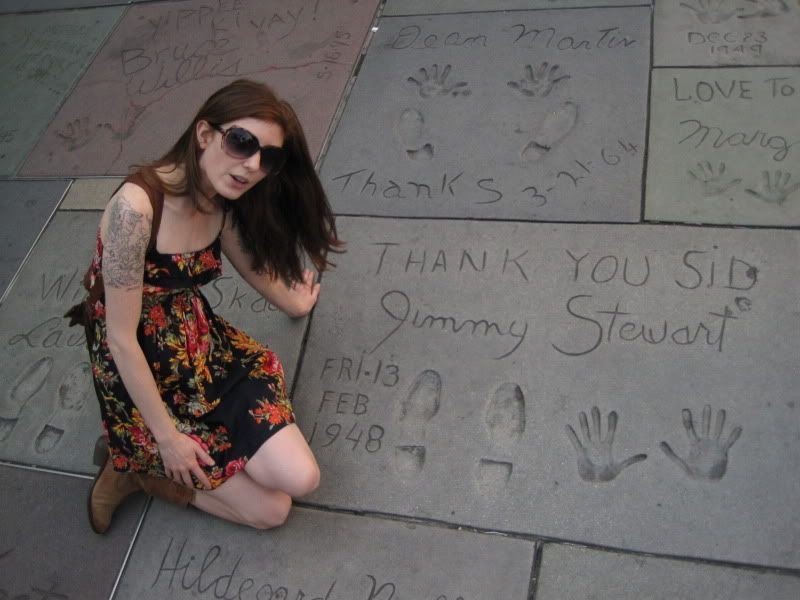 I LOVE Jimmy Stewart. Old Hollywood, ftw!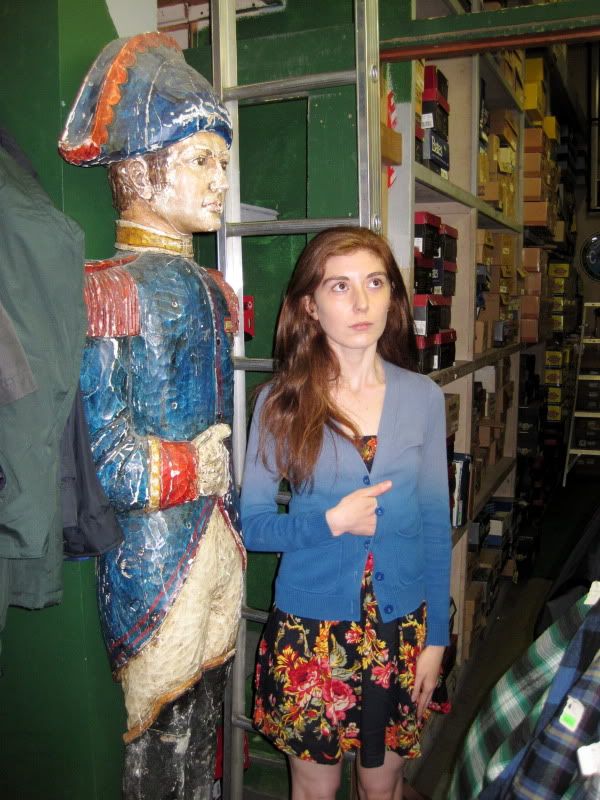 Chillin with Napoleon Bonaparte.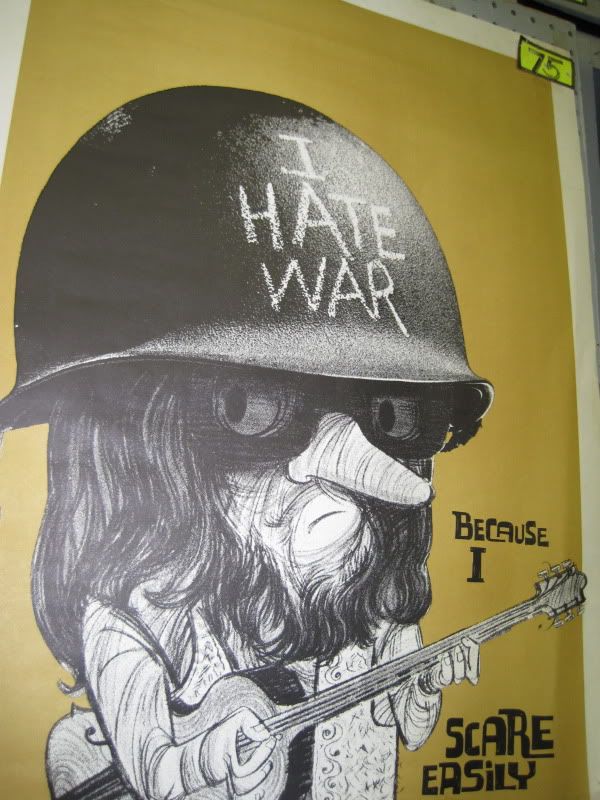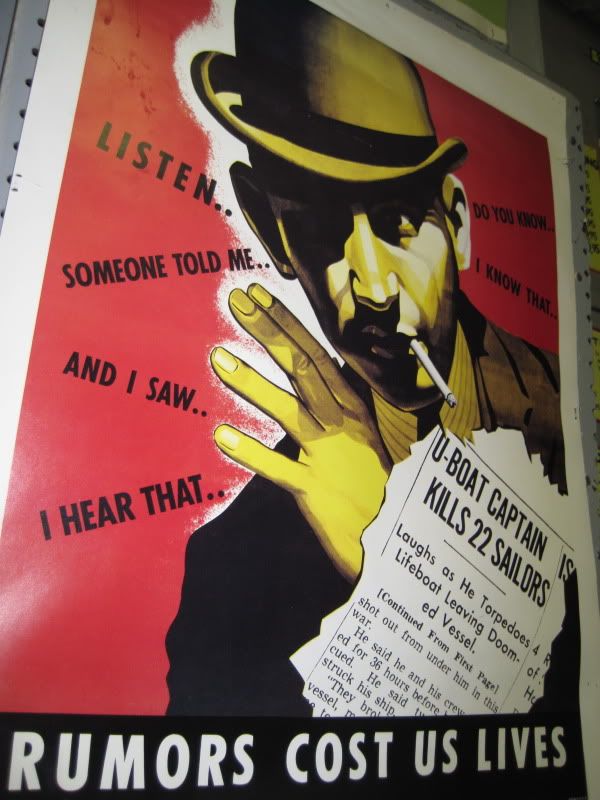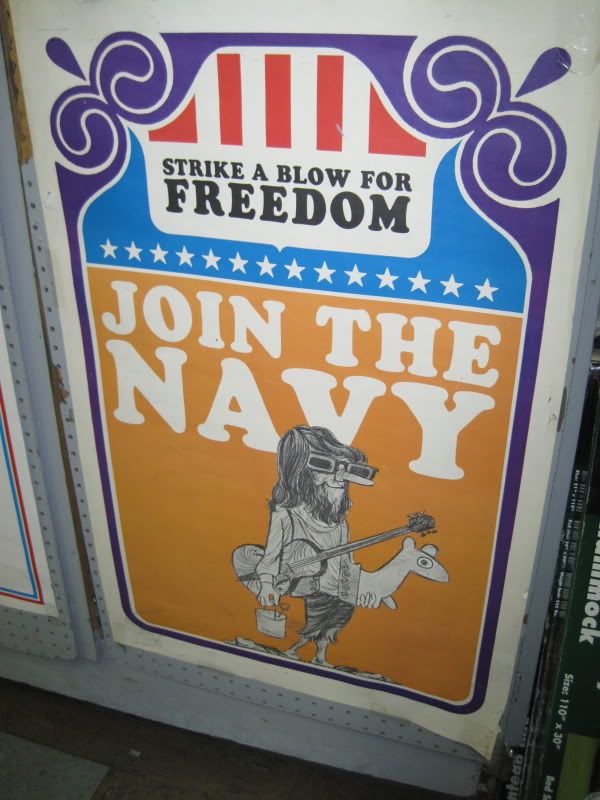 Funny propaganda posters.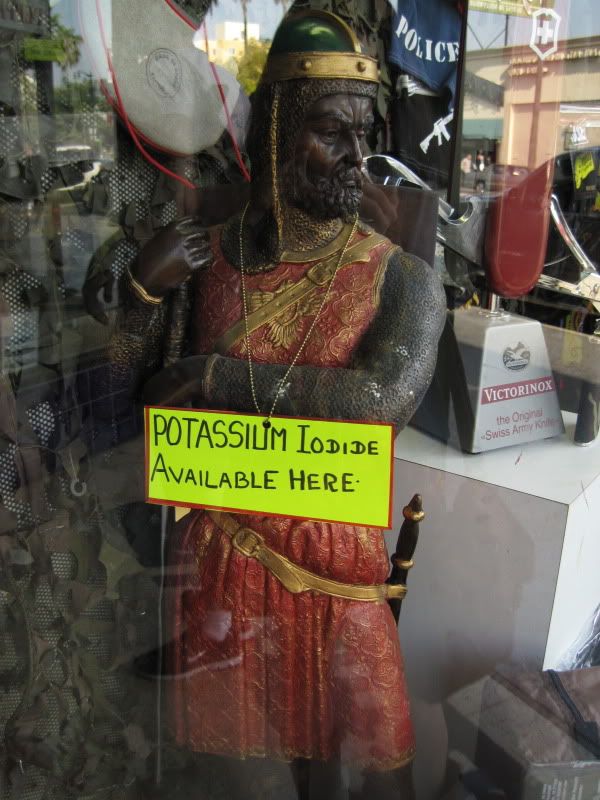 Americans are silly.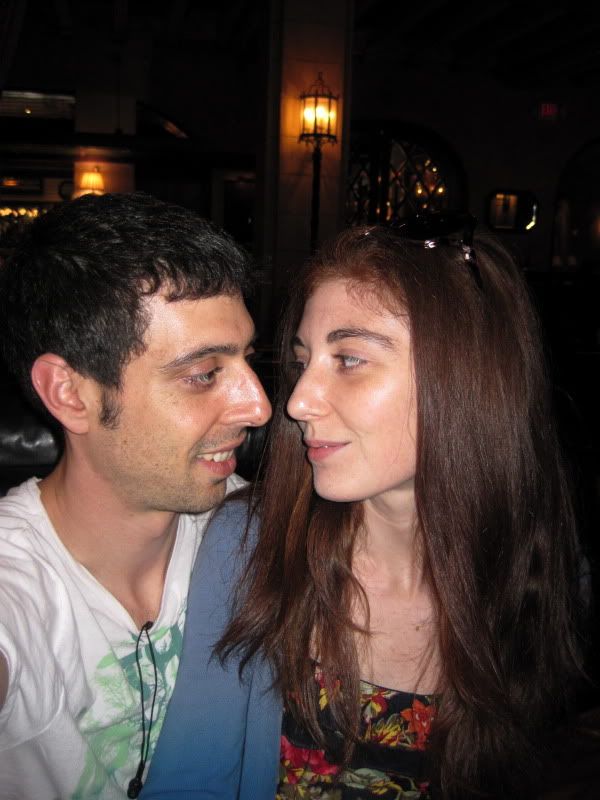 Inside the Roosevelt Hotel.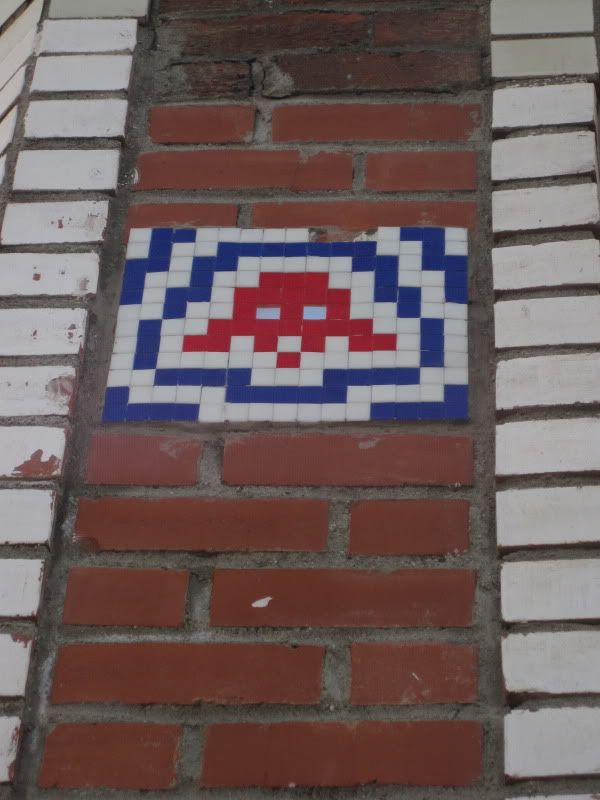 I think this is a piece of art by Space Invader, cousin of that guy who made the ridiculous movie "about" Banksy,
Exit Through The Gift Shop
. Photo taken in Venice Beach.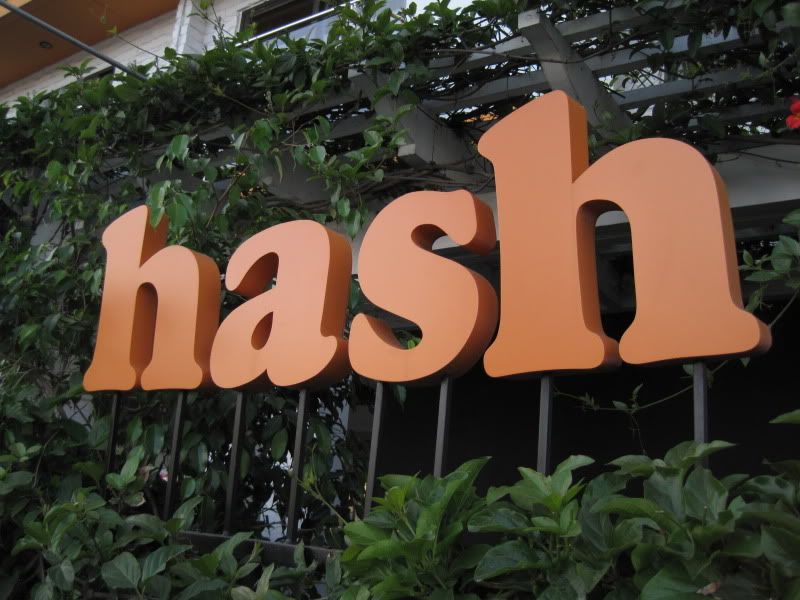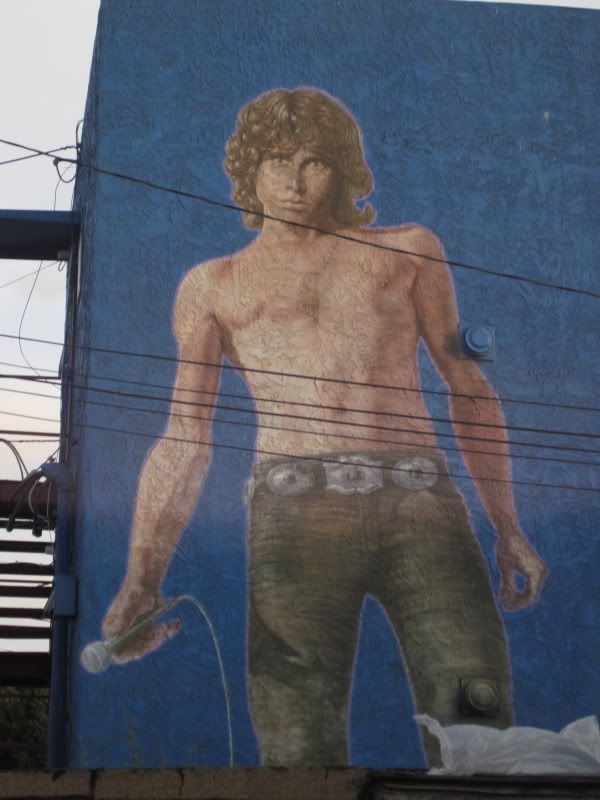 "She has a house and garden, I would like to see what happens..." Jim Morrison was so sexy.
Did you miss me last week? Just kidding!