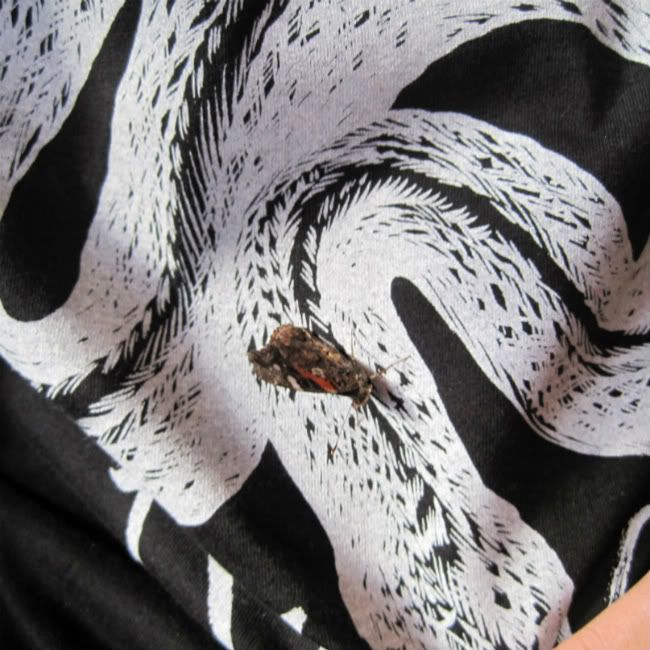 I took this photo when Ben and I were in a diner. A butterfly landed on him outside and he didn't notice it until we got inside. He had to leave the table to set the little guy free :)
Oh, San Francisco...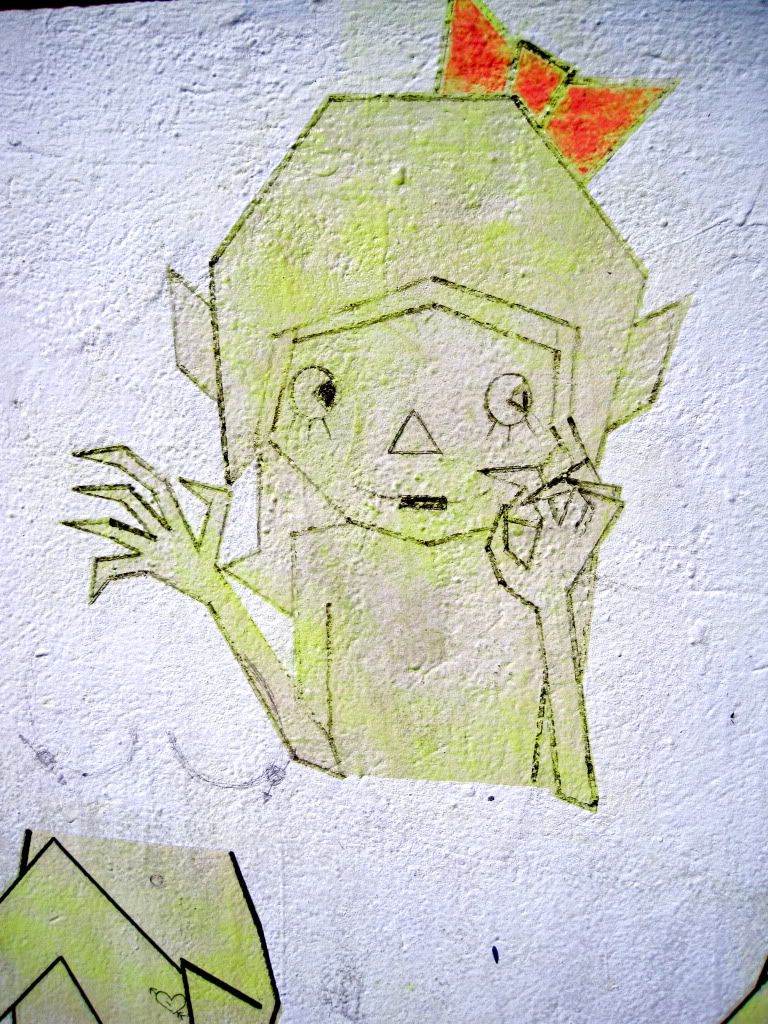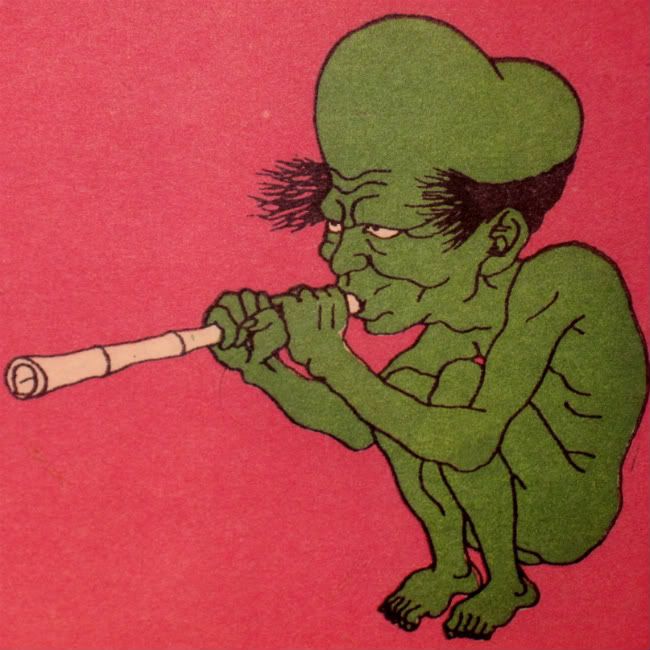 Creepy. I took the above two photos last year at a blog event at a bar downtown.
I wish I knew the name of the artist
The artist is Toshio Saeki.
A few weeks ago I was on this blog
lamenting the ill fate of my many former sunglasses and wishing
I had a pair of cheap replacements.Lucky for me, there's a new little boardwalk style store (you know, the kind of store that is comprised of three walls and a garage door for the entrance) on Haight street that sells ten dollar sunglasses. Ben and I stopped in the other day and I now have two new pairs (they had a buy two get one free deal, so I asked Ben to pick out a third pair for
Alphyn Industries
photoshoots)!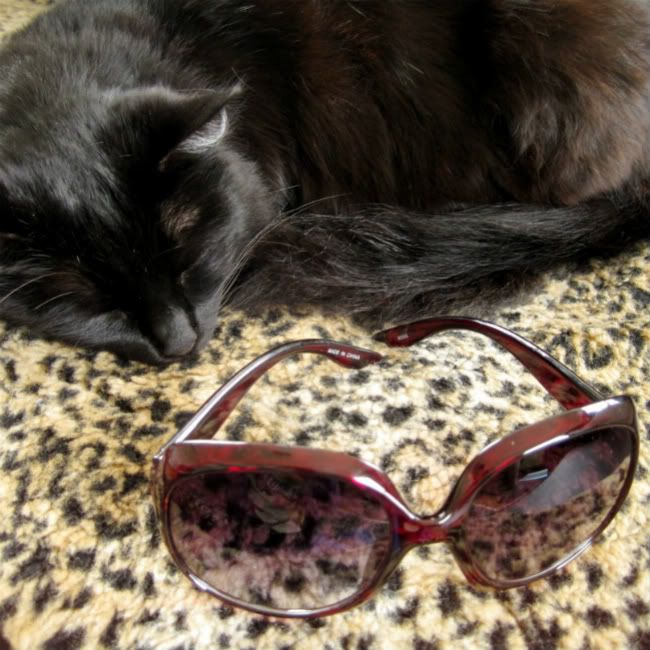 Ruby red movie star style stunnas.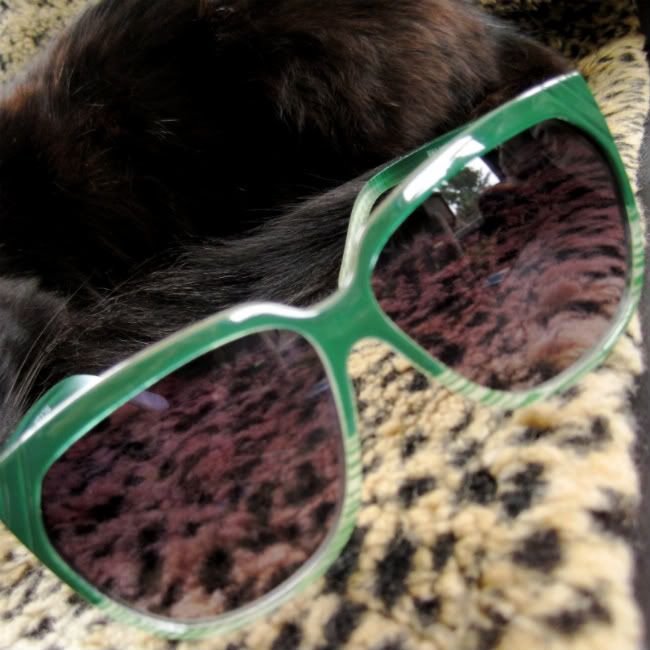 Retro apple green faux Ray-Bans.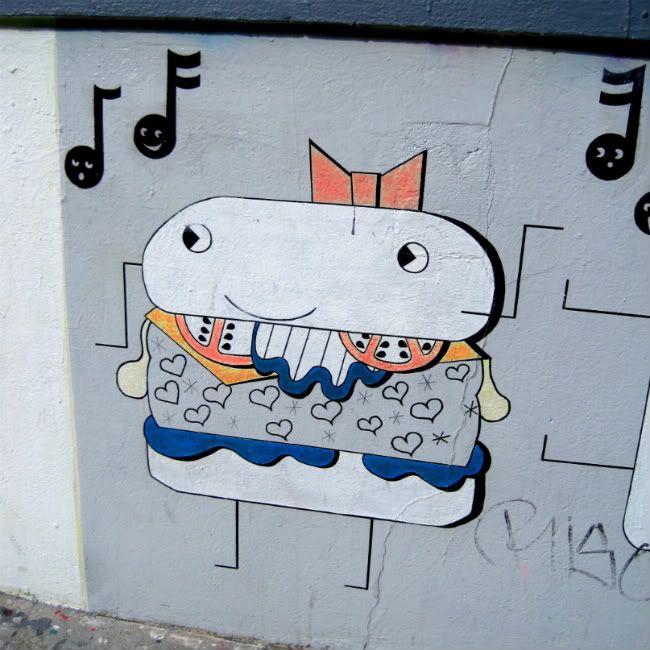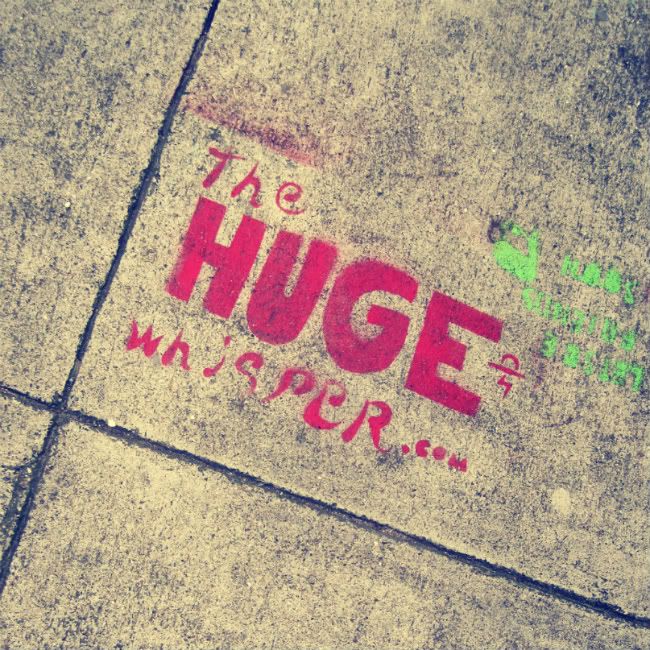 I've been seeing a lot of these sidewalk stencils lately. This one is advertising a musical event.
This tag, while motivational, is spelled incorrectly.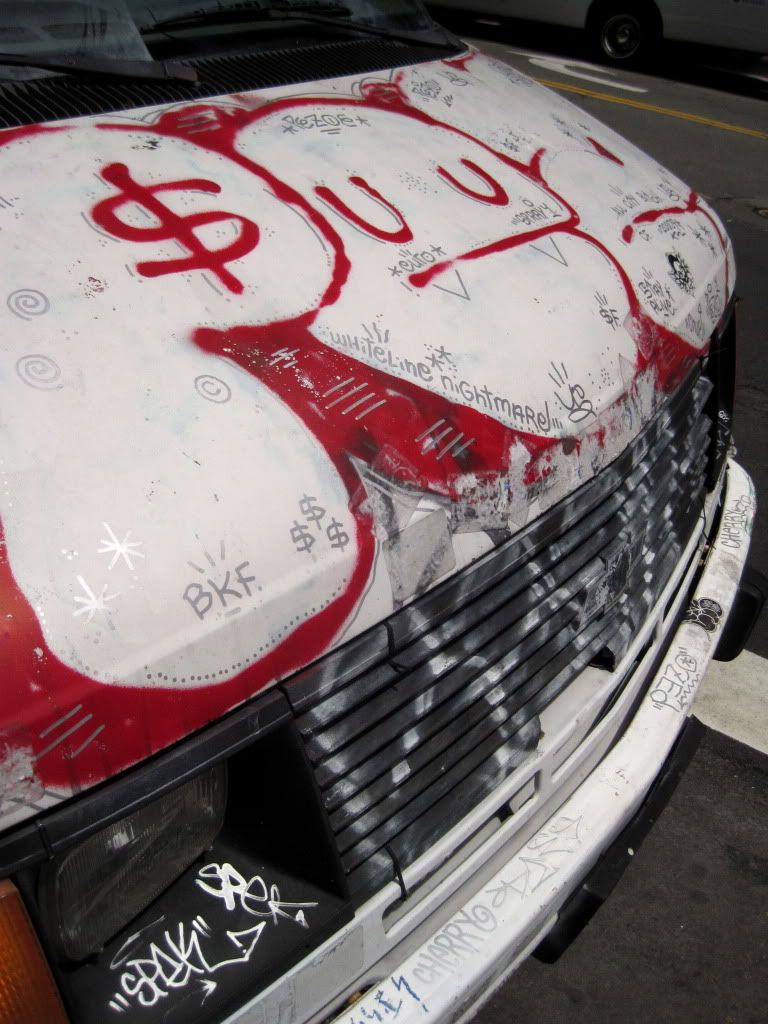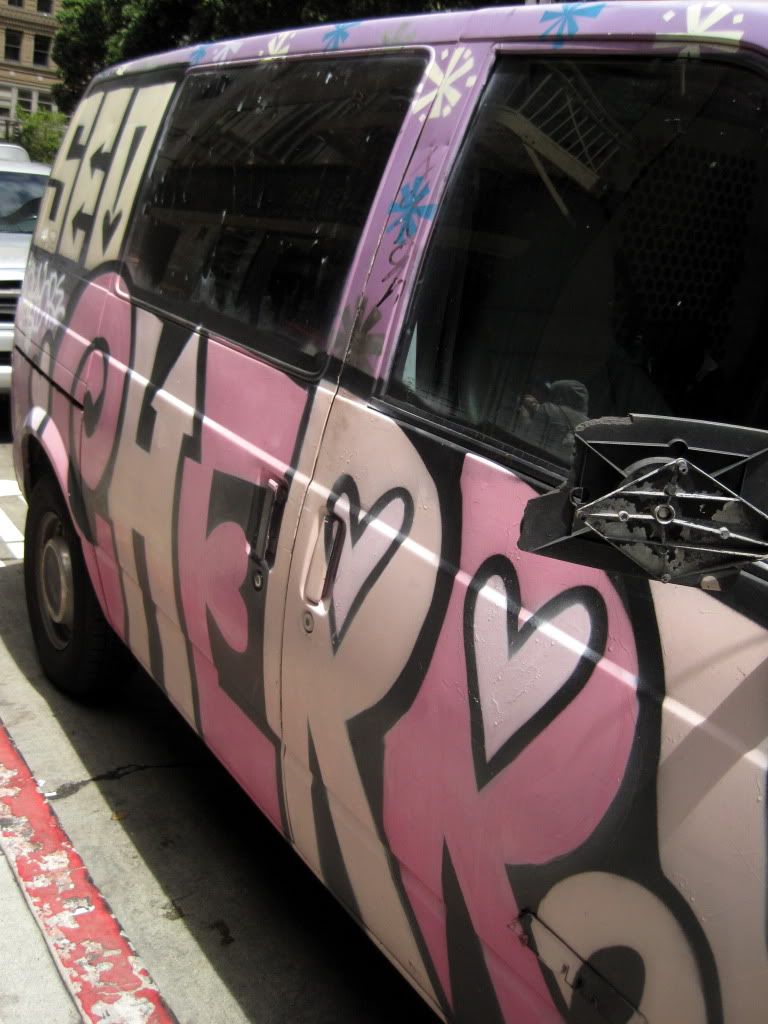 SEO as in Search Engine Optimization???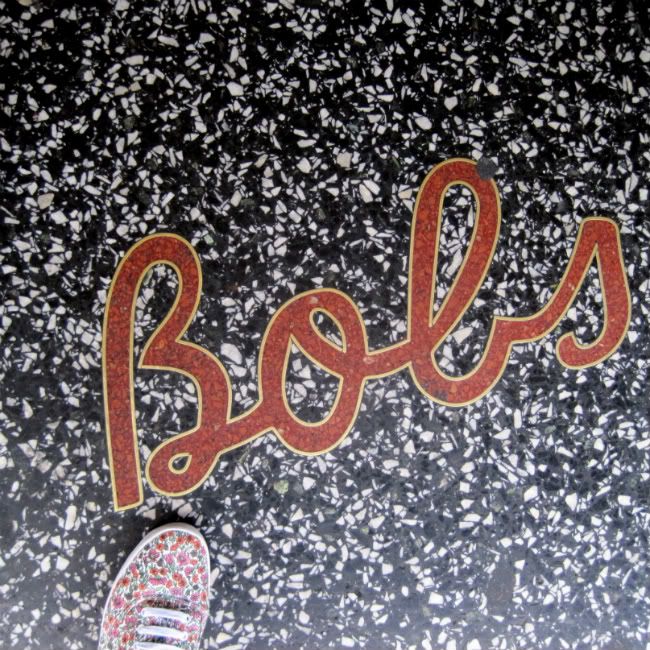 Best maple glazed old fashioned donuts in the city.
We got this coffee at Trader Joe's, where we have never bought caffeine beans before and were a little perplexed when we came to the aisle-- there were just so many choices and we didn't know what would be good. I liked this particular can, and after reading the side of the package I declared it to be the best (even though it was the first can I had looked at). It's made with arabica beans and wild piñón nuts, or pine nuts, and it sounded like it was worht a try. It's delicious, smooth and nutty, with notes of vanilla. I'm drinking some right now. It reminds me of hazelnut coffee, actually, but this has no artificial ingredients.
Look what finally came in the mail! I won a caption contest on my comedian friend's,
Israel Carrasco
, blog a while back and I came home from work the other night to find this package waiting on my doorstep.
These jokes better be funny!! They are, actually, I started thumbing through the book already. It's my new "Uncle John's" reader ;) Thanks, Iz!