Tell me what fuels your fire!
What is your PASSION??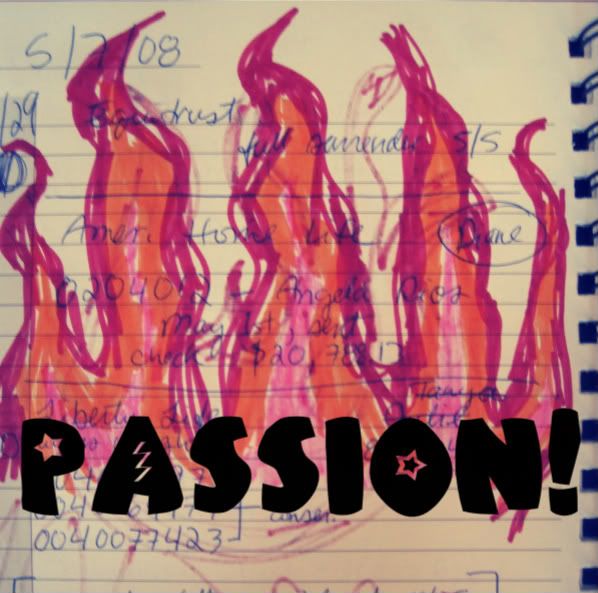 This is a fun and unique giveaway. Write a story about what gets you out of bed in the morning and post it on your blog. That's all! The top five most compelling stories will receive an assortment of homemade gifts, including a one-of-a-kind monster doll,
Be About It zine
, and a collage by yours truly.
Read more about the giveaway here! Deadline is OCTOBER 4, 2011 but feel free to post yours whenever you have it written!
The picture above was drawn in my old insurance notebook, over annuity notes. Obviously, insurance was not my passion.