UPDATE: Deadline is Monday, November 14th-- turn your work in today!
zine
(pronounced "zeen")
noun
1. a print publication in which only a small number of copies (fewer than 5,000 but most commonly fewer than 1,000) are made and distributed.
2. (informal) a magazine or fanzine
It's
zine
time again!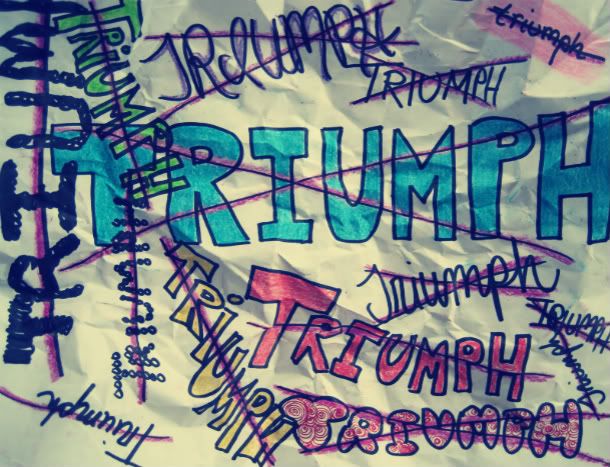 I've already made this announcement, but I thought I would repeat it again for anyone who might have missed it
the first time around
.
The theme for the upcoming zine is "triumph." Whatever that word means to you, write an essay about it, draw a picture of it, concoct a haiku or limerick, take a photo...
Whatever you feel inspired to do, do it!
After you've thoroughly stimulated and milked your creativity, send it to me in an email:
zinebeabout.it@gmail.com
The
self-titled debut
issue, the
HORROR
issue, and the
DREAMS
issue were all immensely delightful, so of course I have even higher hopes for TRIUMPH. Help me make this issue spectacular-- only people like you can make it happen!
If you've ever wanted to get your work published and out in the world, this is a good opportunity!
Another excellent opportunity to put yourself out there is to
send me a photo of yourself (or your pet, your sleeping brother, et cetera)
posing with the zine! I have enough photos for an awesome collage, but I want to make it even more awesome. Help me :)