Hey, so I have TWO big announcements for today.
Number one:
Today marks the third year of my relationship with Ben.
Three years ago today I was finishing a visit to chilly San Francisco
and about to head off when I met a strapping young lad at a trance party. The rest, as they say, is history. To celebrate, I'm thinking a low key evening and some delicious sandwiches.
Number two:
As I mentioned before, I am
interning for a fashion website based in San Francisco
that focuses on local designers and local style, called
SF Indie Fashion
. Today my first article written for the site is up!
Last week I went on my first assignment to cover an event for Fashion's Night Out held at
Two Birds, a boutique in Noe Valley
.
I had a fun time, got to chat with my boss, and browsed through the lovely collection by San Francisco designer, Ali Golden. I even tried on a piece, the wool kimono sleeve oversized coat, as seen here: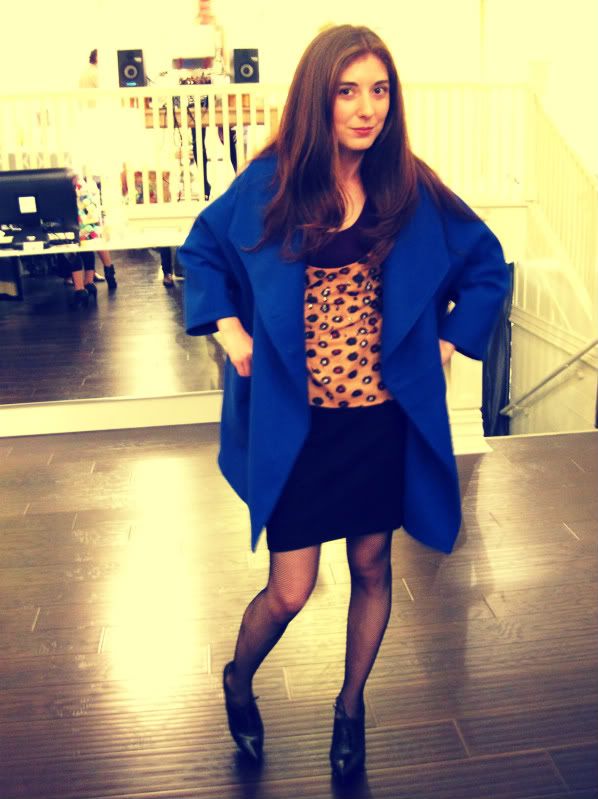 Please check out my article here and let me know what you think. I hope you're proud of me!