You already know that
I have hip-hop ambitions
. Last week I got together with the fabulous
DJ Lil Elle
to record our version of the Kreyashawn hit "Gucci Gucci," (I think ours is wayyyy better than the original). We recorded the track in under an hour using the Garage Band application on Elle's laptop and a microphone from the game
Guitar Hero
.
Someone had graffito-tagged a garage door in my neighborhood with a cartoon of a bomb-face. I took a photo of it and added a filter to create the album art. The bomb goes along with the lyrics to our hook (and by "bomb" I of course mean a verbal bomb, speaking metaphorically-- I'm non-violent, yo).
My verse is first, followed by Elle's verse, and then we both do a hook at the end of the song along with some hilarious ad libs. We didn't take ourselves too seriously in this song, we're just reppin our crews, being silly, and having fun. I hope you like the song!
Crew Anthem (Gucci Gucci Freestyle) by theTsaritsa
"Cool your jets / have a drink / we've had it with the drama
My crew is thick as thieves and we're quick to come and bomb ya"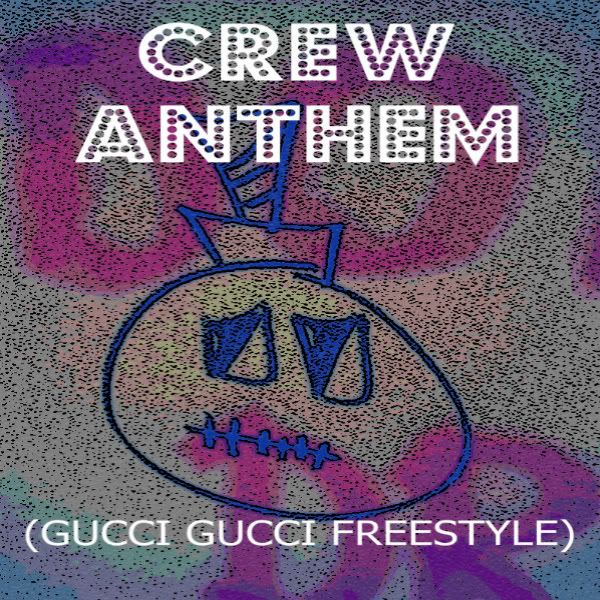 Here are the lyrics to my verse, in case you want to sing along:
Throw on some duds copped from the thrift store
bitches give me a look but I know they're all whores
to designers and labels / page six fables
wearin red bottoms but they're still waiting tables
livin at home with mom and dad
and tryin so hard to keep up with the fad
it's real sad
but that's the way that it goes
when your status is clothes
and the bag that you have
Sometimes I go out with unbrushed hair
I don't try to impress / so I really don't care
I still look fly without leaking big doe
you spent 6 gs but you look like a heaux
jus sayin
You seem to think that I'm playin
but I know you're feelin woozy from the bars I've been layin
Got one thick crew / full of bad bitches
step into a room like, yo it's me snitches
got homies on my left / and homies on my right
I know they got my back when I'm drizzy, pickin fights
yo shit's light / flavorless like diet mayo
you haven't brought the fuego
so please step to the side...
What did you think? One of my goals for the future is to make a mixtape of my raps available for free download. Would you cop it?