"Mommy's shoes smell good after a long day of work," says Sookie.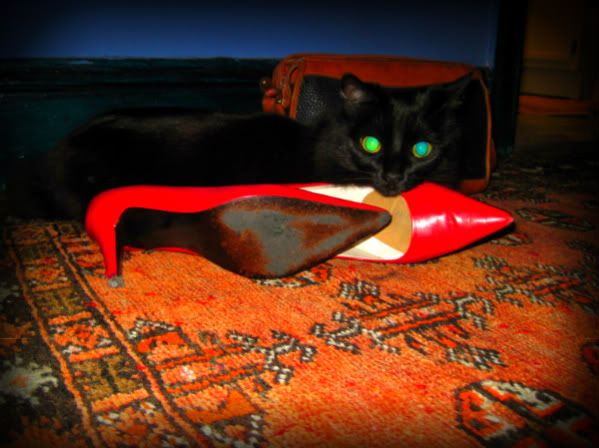 Sookie is seriously the best cat, ever. Not only is she so loving and fun (when I come home from work or wherever she's always waiting at the door for me, and then when I walk in she starts pouncing me and running around, wanting to play.
She's kind of like a dog, but much smarter. And much more stylish. You know she would look smashing in those red heels (which I only wore to work for my
Zombie Amy Winehouse costume on Halloween Monday
) and carrying that vintage Dooney & Bourke bag. Chic kitty.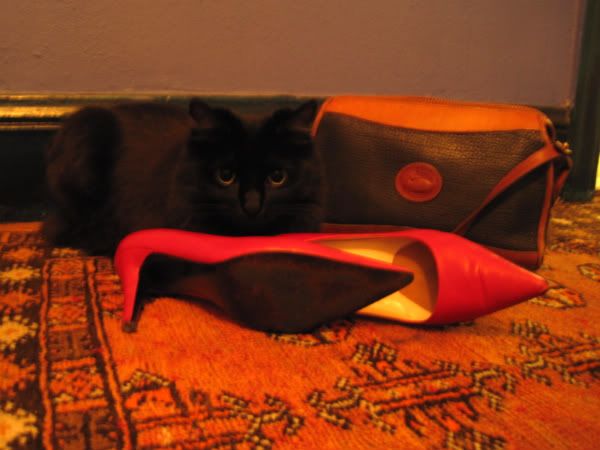 Are your pets super stylish? Do they like to snuggle up in your shoes after a hard day's work?