Here's
more of that street art
that I promised you last week.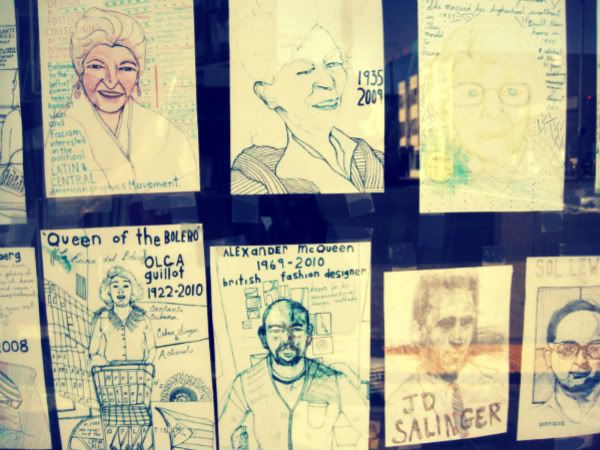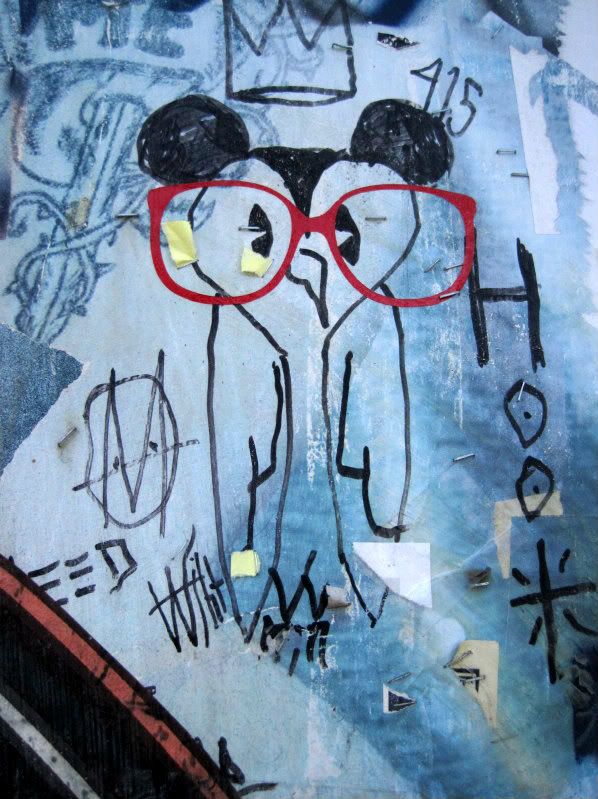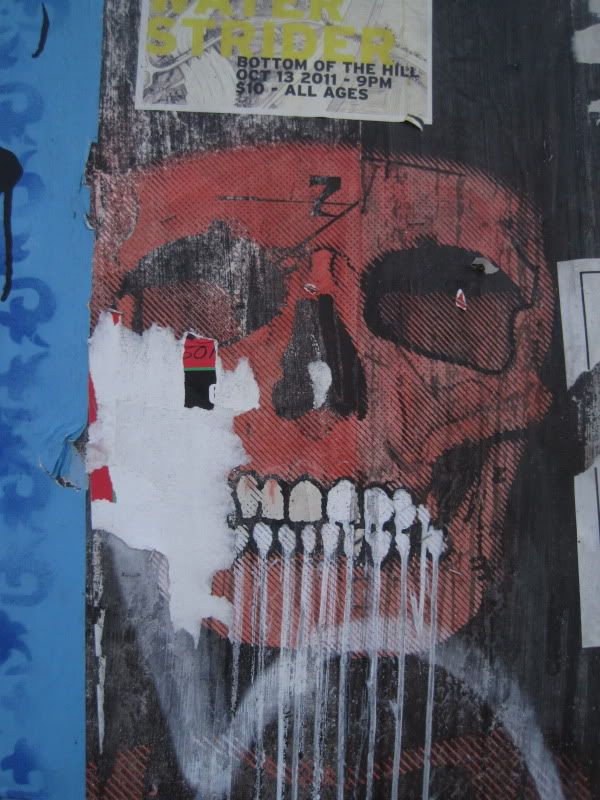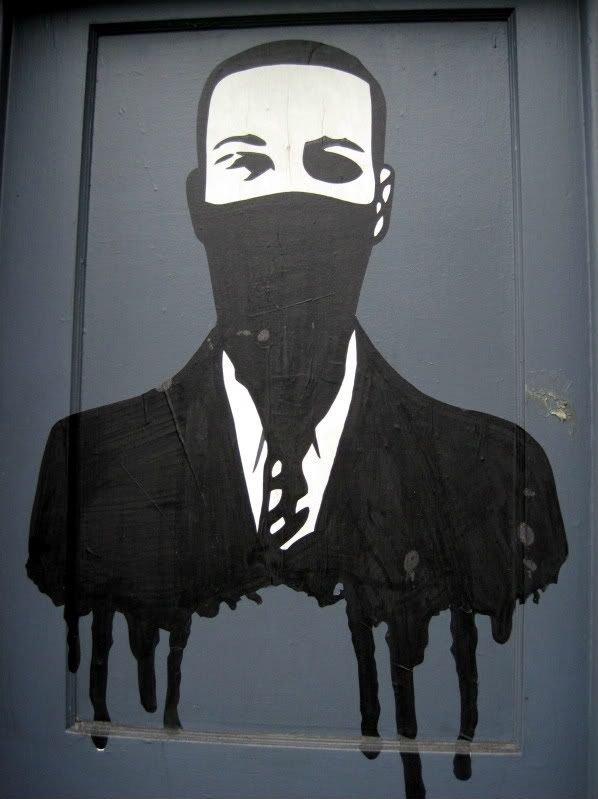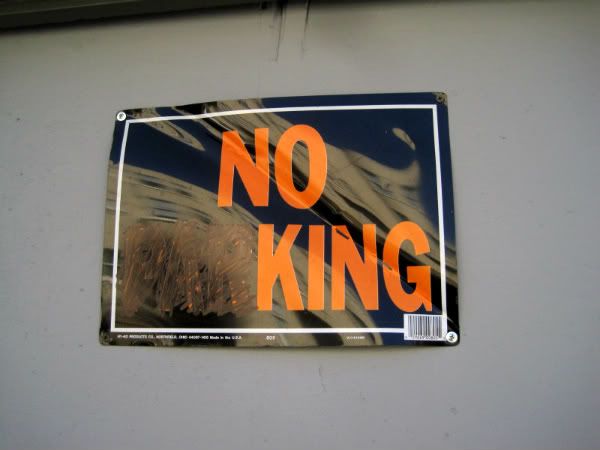 Has that
#Occupy spirit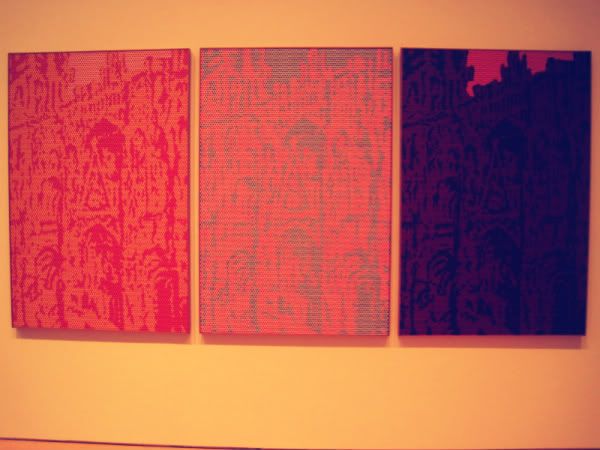 Lichtenstein at the SF MoMA.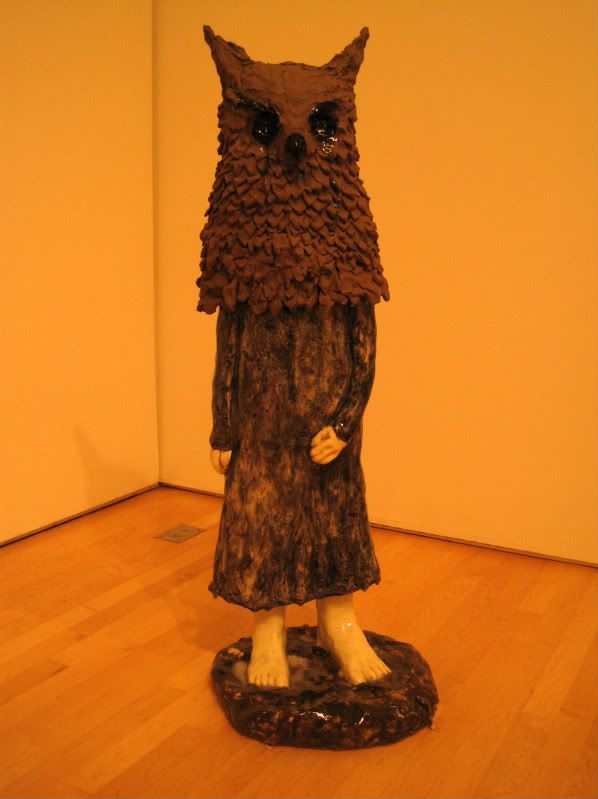 Owlchild
by Swedish artist, Klara Kristalova. I got yelled at for taking this photo. I didn't know photography wasn't permitted at this particular exhibit.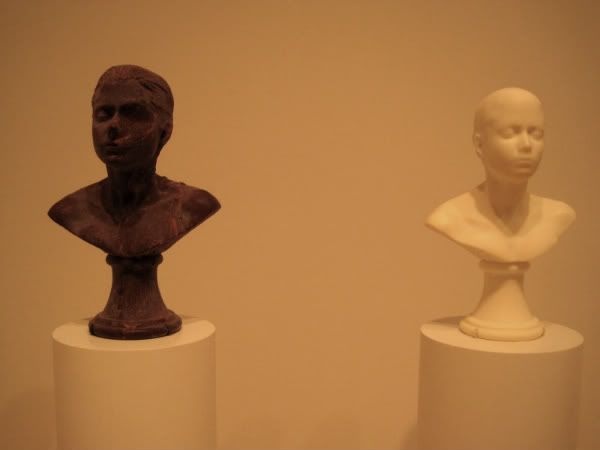 Lick and Lather
, chocolate and soap busts by Janine Antoni at the SF MoMA. According to the placard: "Each head is a cast self-portrait, somehow deformed and misshapen, thus interrogating the idealism commonly associated with the traditional portrait bust. The chocolate version has been licked into a new shape by the artist, the index of her tongue visible in a brushstroke - - like lines across the surface of the form - - a trace of sensual and delicious consumption. Likewise, the forms of the soap piece have been lathered away, the softened features now referencing a process of cleansing. The work can be read as a metaphor for the two sides of the female self as it is often positioned in a culture that idealizes the feminine: seductive and desirous on the one hand, purified and pristine on the other."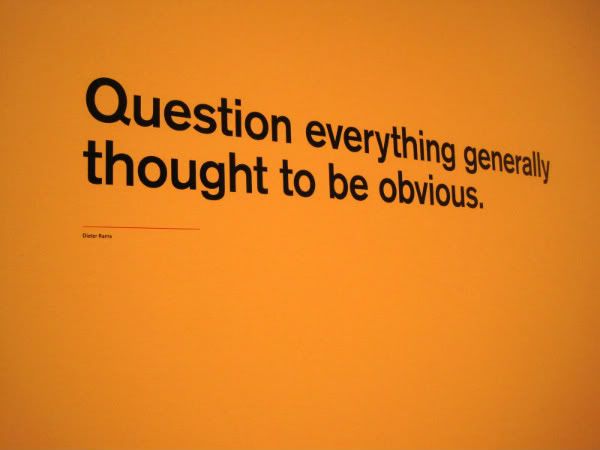 At the Dieter Rams/Braun/bauhaus exhibit.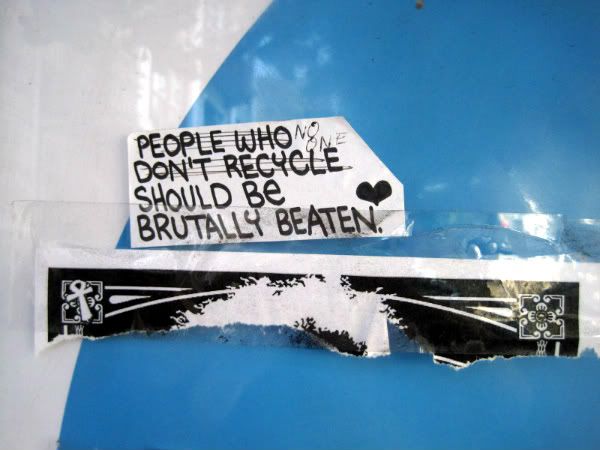 I agree, no one should ever be brutally beaten (except maybe rapists and other violent offenders), but people who don't recycle irritate me, especially when the resources are right at their fingertips.