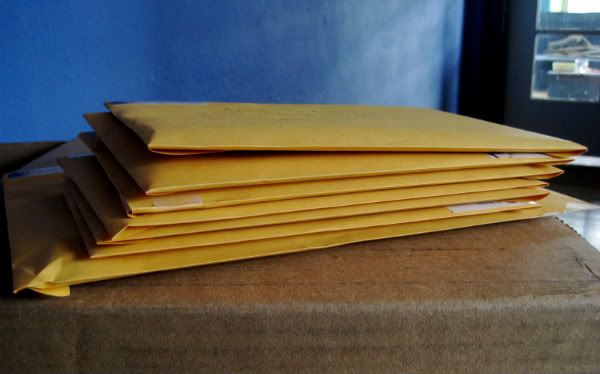 That's Wednesday's stack of zines before heading into the mail, and right now I'm making another fat stack to take to the post office today. Don't wait to get your
zine-- buy one for $3 while they're still around!
I'm so proud that this little literary zine of mine is still kickin, with old friends and new friends sending in contributions regularly. The whole idea behind the zine was to be able to publish my own work and the work of my friends to share and trade. I love independent publishing and the freedom that comes with it, and I hope we can keep
Be About It
going strong into 2012!
What else should we hope to see in 2012? Tell me your wishes for 2012 in the comments below!
My own personal wishes are:
I wish to see more people get serious about the environment and try to use less and waste less. It doesn't take a lot of work to be green, just a little bit of thought.
I wish to see less exclusion and more inclusion.
I wish to find a full-time job.
I wish for more fun artistic endeavors and collaborations.
I wish to
perform my raps in front of a live audience
.
I wish to see Obama keep his presidency and really use 2012 to show the country that we need him in office. What's not to like? He's cool-headed, thinks everything through, moderate, and works for the greater good. He got Bin Laden and didn't need a "Mission Accomplished" banner to flaunt it, and his American Jobs Act, if the Republicants ever stop stalling it, will put countless Americans back to work.[Frankly, all of the Republican presidential candidates scare the hell out of me and I can't stand to think what would happen if any of them took the White House.]
Enough of that, here are some more of the homemade greeting cards I've been making (and am still making).
Let me know if you want to trade!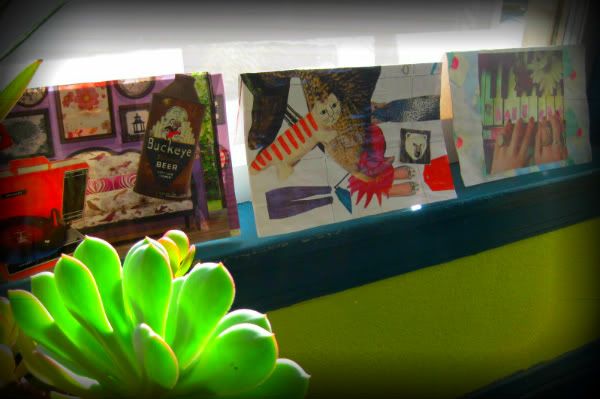 Cutouts: A turntable, a living room, an ancient can of beer, fingers playing the piano, a rooster, a kitty cat, ice cream scoops, and a polar bear pillow.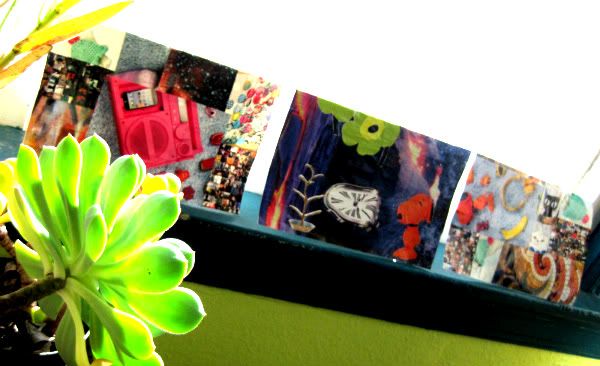 Cutouts: Snoopy, a boom box, a melting clock, outer space, a Charlie Brown tree, more kitty cats, buttons, more ice cream scoops, lava, and flowers.