Walking home from work is not only a great
anxiety-relieving exercise for my little stressball of a brain
, but it gives me a chance to soak in and snap photos of all of the glorious street art on the way.
Please enjoy these photos of some sweet Tenderloin street art and a crazy "installation" of sorts on top of a utility box in the Panhandle.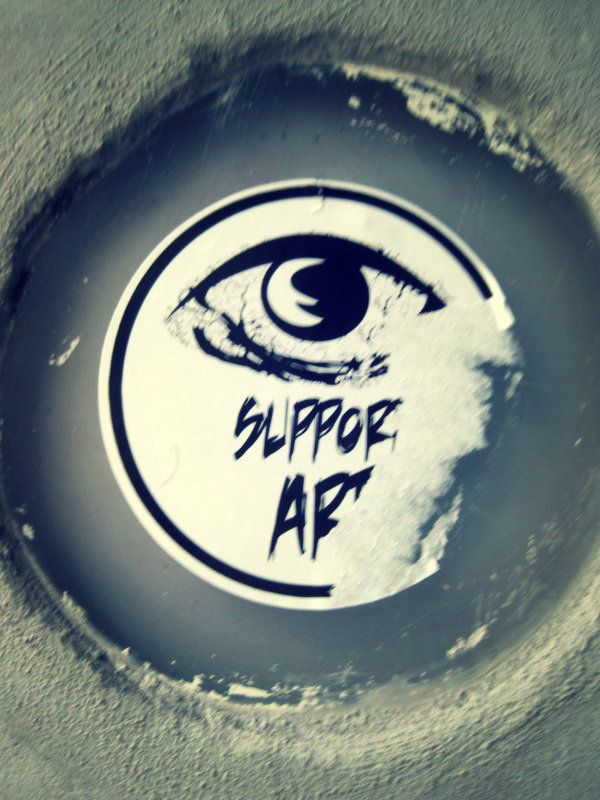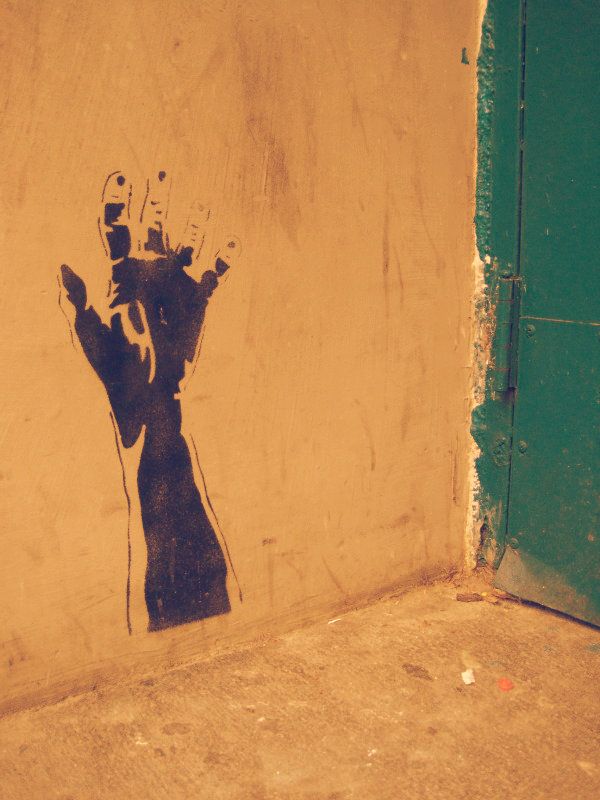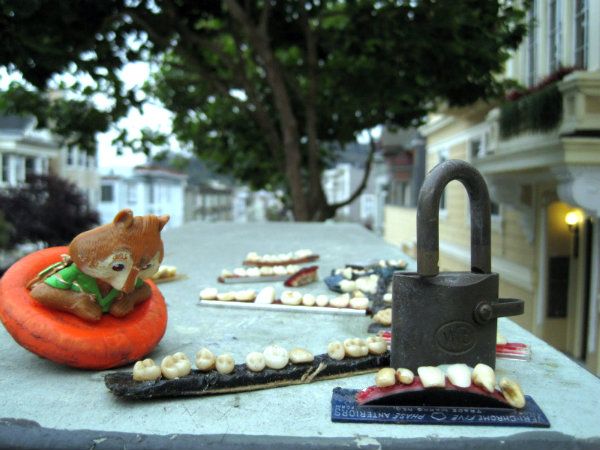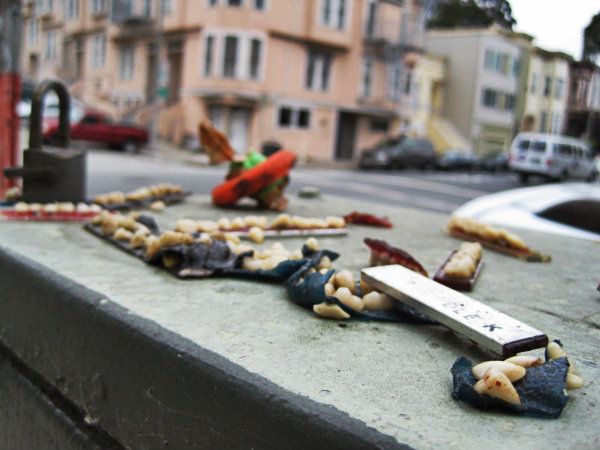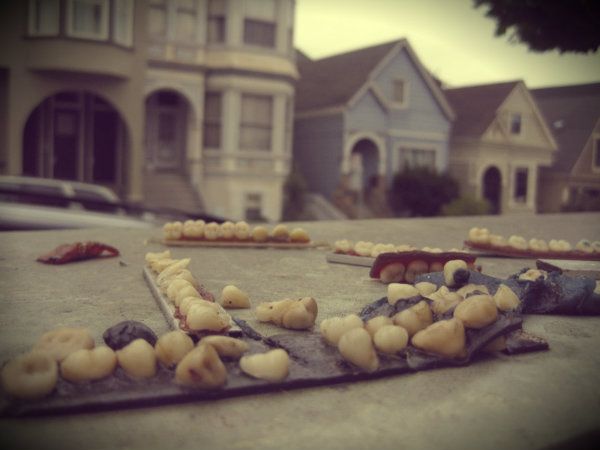 Yes, those are teeth. And a padlock. And a chipmunk looking toy. The teeth look real, I don't think they're falsies, and they're mounted on little bits of metal. Very odd.
I thought for a second about taking them home (they might be antique!), but then I didn't know what I would do with them (other than trying to sell them on
Oddities
)and I'm not trying to become a hoarder, so I settled for taking some shots and moving on.