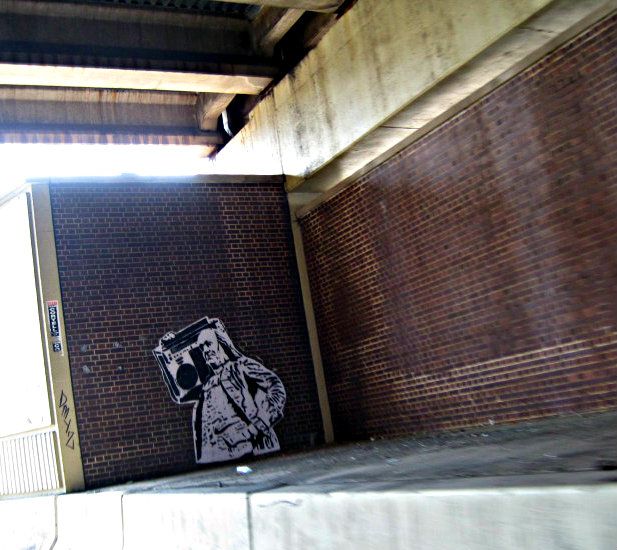 Wheat paste street art on the on-ramp to I-95 in Philly, by the Get Up Art dude
I just got back from Philly last night and I am without a doubt exhausted, too exhausted even to say anything more than I had a great time with my family and friends and I always hate leaving. But it is nice to be back in San Francisco; it's always nice to sleep in my own bed and as I said on Twitter last night, the water pressure at my parents' house makes the shower in my apartment feel like Niagara Falls-- beautiful!
On my way to work now, but I wanted to post a little something for you all since I was away for a while. Hope all is well. Expect more photos soon!