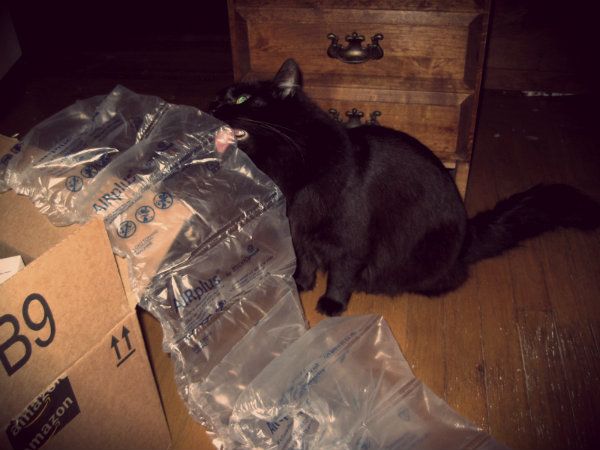 Does your cat enjoy chewing plastic? Why does Sookie? We have to hide plastic bags from her.
Quick update to share the spoken word pieces I just posted on Soundcloud.
My brand spankin new USB microphone by Blue, dubbed "The Yeti," arrived in the mail not long ago with my vocal filter and I've been having a ball messing around with the new equipment.
The sound quality on this thing is ON POINT-- so much so that I am definitely going to have to get some egg crate padding to block out the street noise that leaks through our ancient windows. Sound proof up in this bish!
My voice still sounds kinda crumby from this nasty head cold I've been suffering through for the past week (it's actually been over a week-- why do colds always cling on to me like this?), so I'm not able to finish some of these rap tracks I've been wanting to wrap up so I can get the Occupy This EP show on the road, but I can still have fun and publish new (to you, anyway) content.
Below are two poems I wrote while living in England, and a hook I stole from Beyonce. Hope you like :) Thanks for being so patient with me while I finish toiling away on my first album.