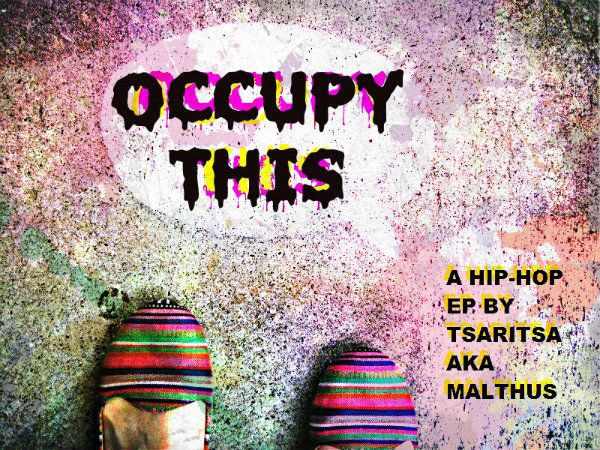 OCCUPY THIS EP /// Dropping August 2012!
My cold is clearing up and my voice is returning, so I've been
playing around with my microphone and outboxing tracks for the Occupy This EP and reciting poetry I wrote some time ago
.
Check out this rap over a beat by a Polish music producer who goes by the moniker
bangME
. They left a comment on my soundcloud page, on
the track "Philly Made Me,"
and invited me to spit on one of their beats. I gladly obliged.
Please let me know what you think! I might re-record it when I finally get some "soundproofing" material to soak up the traffic noise from the busy street outside.
I'm also not terribly happy with the flow-- my throat kept getting dried out because of my cold, and my voice sounds kinda funny. You can definitely hear the congestion coming through. I wonder what Jay-Z does when he gets a cold?
THOUGHTS AND FEEDBACK GREATLY APPRECIATED!
Oh, this is the 500th post on this blog, by the way. Go me, I guess?