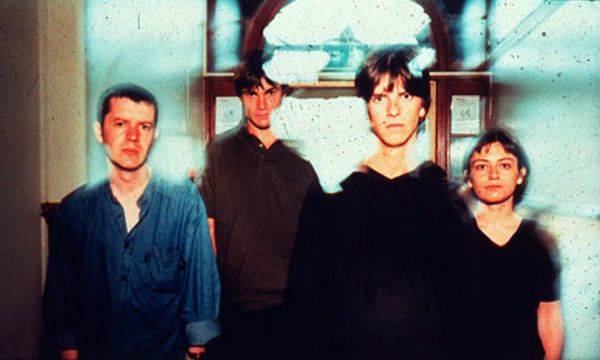 Scene: my kitchen table.

Jillian and I are reminiscing about our "glory days" of being young and silly, and in the middle of telling her about a weird evening when I was 18 which involved listening to a Welsh rock group called Gorky's Zygotic Mynci (the last word is pronounced like "monkey") on repeat.

Actually, it was one song in particular which I insisted that we (myself and my friend) play over and over again-- and have him sing the song to me (I know, what the hell?)-- so that I could learn the lyrics. Ah, youth.




Anyway, so I get up to play the song for her so she can perhaps understand why I so desperately needed to learn the lyrics to that song in one evening (although, upon listening to the song today I have no idea why learning the lyrics was so urgent-- again, youth, naivete), and this is the conversation which followed:

Me: (singing) You know young girls love happy endings, because that's the way it's 'sposed to be / Without all of these happy endings, what would happen to my industry-y?

Jillian: I like it. It kind of reminds me of Belle & Sebastian.

Me: Yes-- they're like the Welsh version of Belle & Sebastian! Same sort of twee sentimentality.

Jillian: Except I never really got into Belle & Sebastian...

Me: Really? They have some really rockin songs.

Jillian: (shakes head)

Me: Their old stuff is really good. I think their newer albums were kinda corny, they lacked the original feeling and spirit, but their older albums are awesome. (runs to computer to play a song on iTunes, realize there isn't any B&S on my computer)

Ugh, all my CDs are in Philly-- I haven't listened to Belle & Sebastian in so long. (plays "The Boy With The Arab Strap" on Youtube)

Whenever I listen to this song, I have to dance like a Peanuts character in the Christmas episode.




Jillian: Yeah, this is good!

Me: I told you they were rockin!

And so, I've been listening to Belle & Sebastian pretty much constantly ever since that evening. It's making me want to re-purchase Tiger Milk, The Boy With The Arab Strap, and If You're Feeling Sinister. Jillian: these are all good albums! Classic Belle & Sebastian!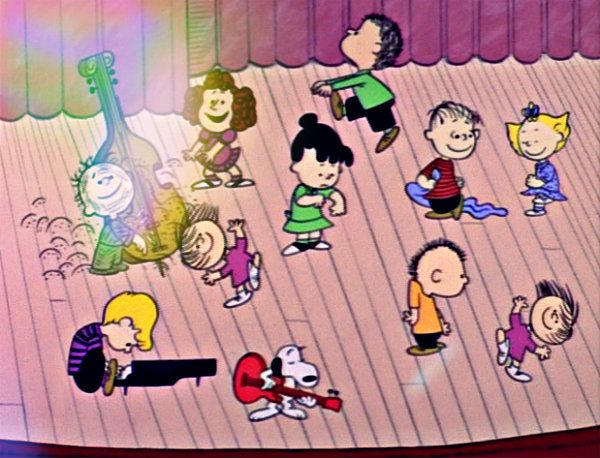 If you're gonna dance like a cartoon, any Peanuts character is an appropriate choice.